Though less renowned than its neighbor across the bay in San Francisco, Oakland Chinatown is well worth a visit. Camera-wielding tourists and gift shops are absent from Oakland Chinatown. What remains instead is a relaxed and vibrant neighborhood, a place where locals live, work and eat. As a result, spending a day in Oakland Chinatown is a great way for families to experience Chinese culture, shop at well-stocked markets and enjoy delicious meals without the hassles of scarce parking and crowded sidewalks.
---
---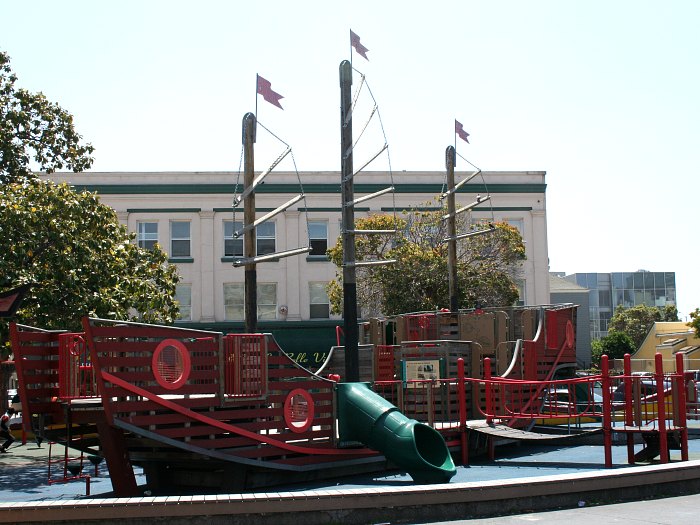 Play
Lincoln Square Park
The centerpiece of Lincoln Square Park is a jungle gym in the form of a seafaring Chinese junk. Located adjacent to Lincoln Elementary School, the first public school in Oakland to admit Chinese students, this park is a community hub that's always filled with children. In addition to the main playground for older kids, there's also a smaller jungle gym for the toddler set.
261 11th Street
Oakland, CA 94607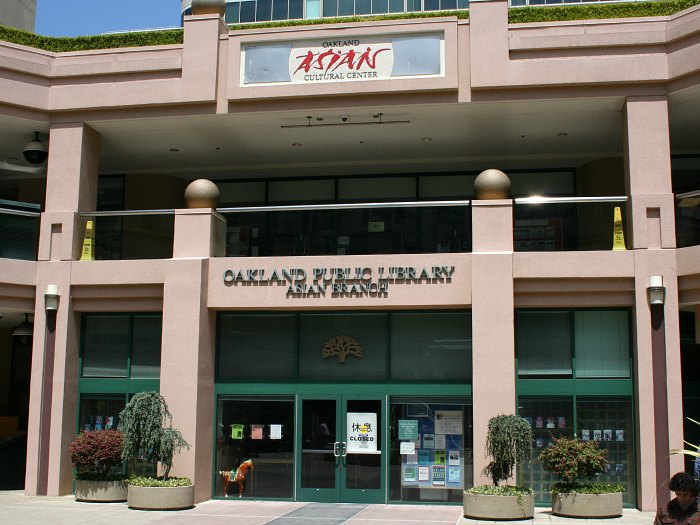 Oakland Public Library Asian Branch & Oakland Asian Cultural Center
The Asian Branch of the Oakland Public Library is the busiest in entire OPL system. You'll find toddlers attending story time, grade schoolers doing their homework and seniors reading Chinese language newspapers. A highlight of this library is the collection of fiction, children's books and cultural resources like cookbooks covering the spectrum of Asian countries and languages. Stop upstairs at the Asian Cultural Center for a calendar of dance performances, speaker programs and cooking lessons.
388 9th Street
Oakland, CA 94607
Online at oaklandlibrary.org and oacc.cc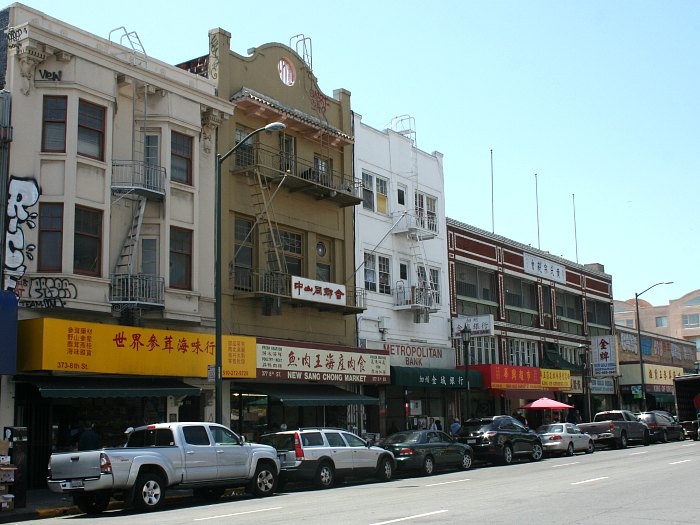 Shop
8th Street Markets
At the wet markets on 8th Street between Webster and Franklin, you'll find the classic assortment of fresh produce, roasted meats and live seafood you expect to see in Chinatown. Arrive before noon for the best selection when delivery trucks from the nearby wholesale produce markets near Jack London Square arrive with the bounty of California's farmland in tow.
8th Street btw. Webster & Franklin
Oakland, CA 94607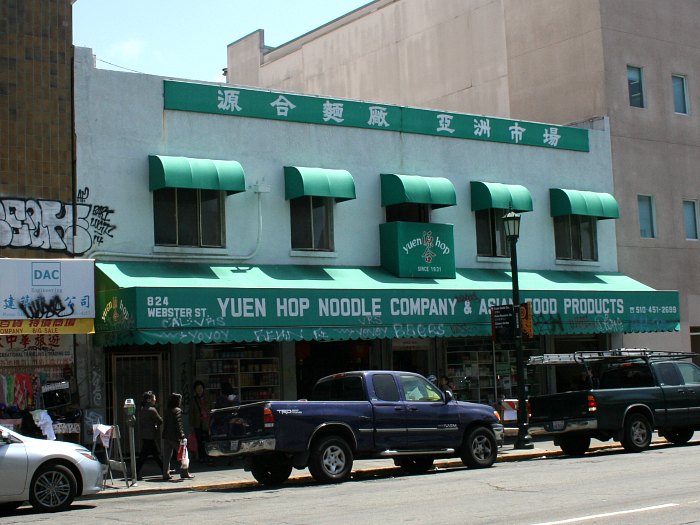 Yuen Hop Noodle Company
Yuen Hop is the place to shop for fresh noodles. The store carries everything from thin Hong Kong-style egg noodles to thick Shanghai-style wheat noodles. The wonton wrappers, dumpling wrappers and fresh tofu are also very good. You can shop for any imported sauces and condiments you need at the back of the store and then pick up roasted meat for your noodle soup or ground pork for your dumpling filling at the butchers around the corner on 8th street.
824 Webster Street
Oakland, CA 94607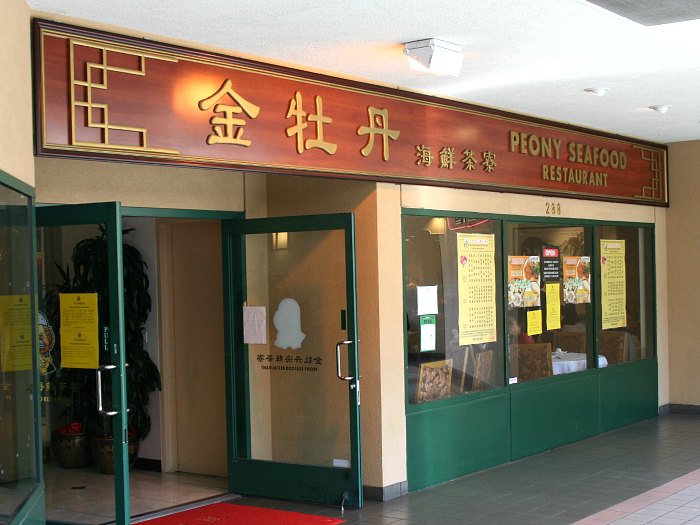 Eat
Peony Restaurant
Peony serves delicious dim sum in a classic setting with push carts and lively crowds. Kids always love the tasty tapas-style treats and the ability to order with the point of a finger. Get there before 11AM to snag a table when the food is freshest and the big crowds have yet to arrive.
388 9th Street
Oakland, CA 94607
Online at peony388.com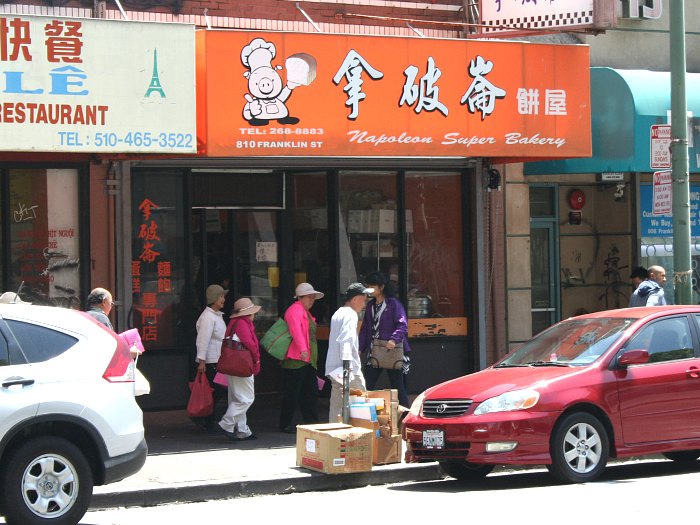 Napoleon Super Bakery
Start your day right by picking up breakfast at Napoleon Super Bakery at 7AM before the rest of Chinatown has woken up. This is the spot for golden cocktail buns (or gai mei bao), fluffy roasted pork buns (or char siu bao) and, arguably, the best egg tart (or daan taat) in the neighborhood. Swing back at the end of the day when all breads are half off after 5PM.
810 Franklin Street
Oakland, CA 94607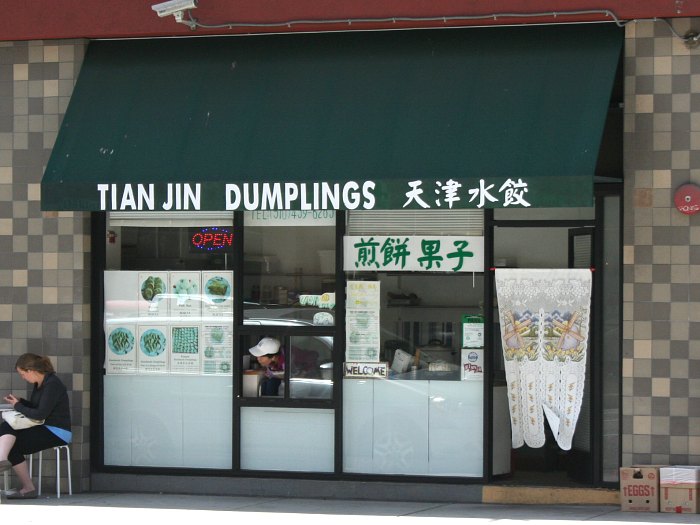 Tian Jin Dumplings
Operating from a small takeaway window on Franklin Street, Tian Jin Dumplings serves juicy handmade boiled dumplings and other northern Chinese street snacks. If you grab a light egg crepe called a jian bing on your way back to the BART, you'll be like so many Beijingers eating breakfast on-the-go during their morning commutes every day.
989 Franklin Street
Oakland, CA 94607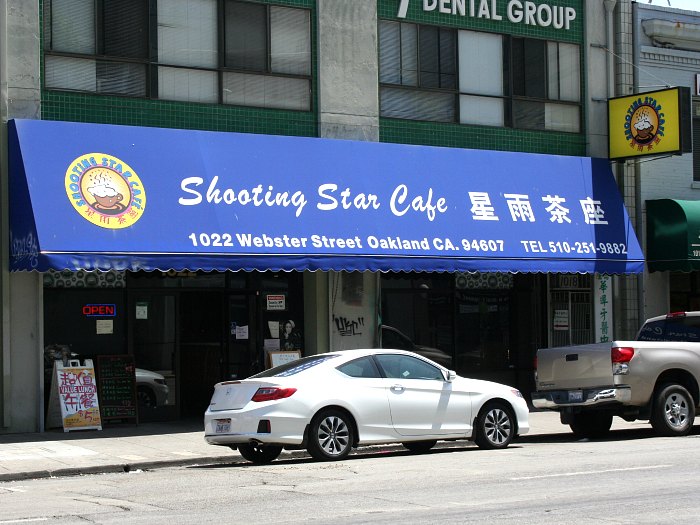 Shooting Star Cafe
Shooting Star Cafe is a Hong Kong-style cafe called a cha chaan teng that serves Chinese takes on Western comfort foods. You'll find kid-friendly dishes like pork chops served on rice with tomato sauce, soups chock full of macaroni and french toast. All will taste both familiar and distinctly Chinese.
1022 Webster Street
Oakland, CA 94607
Online at shootingstarcafe.net
Your turn! Do you have a favorite hangout in Oakland Chinatown? I'd love to hear from you in the comments section below!