San Francisco Chinatown is the original American Chinatown, a swirling kaleidoscope of street markets, bakeries, tourist curio shops and people. Though many Chinese residents have decamped to the city's outer districts or to suburban enclaves in towns like Daly City or Cupertino, San Francisco Chinatown remains relevant today. It's a landing place for new immigrants, a wellspring of Chinese American history and a powerful reminder of the community's resilience since the days of the California Gold Rush.
A family visit to San Francisco Chinatown should include equal servings of cultural history, shopping and food. You'll find each within easy walking distance on Grant Avenue and Stockton Street, which run parallel to one another through the heart of the neighborhood.
The best tactical advice? Arrive before 9AM when the streets are still calm, park in the Portsmouth Square Garage off Kearny Street for the bargain price of $3 an hour and leave your stroller at home. If you've got a really little one, you'll be much happier with a baby carrier as you navigate crowded sidewalks and narrow store aisles.
---
---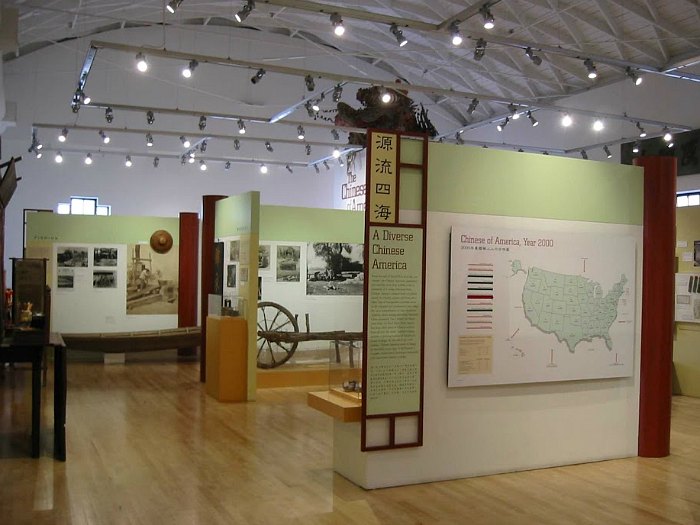 Play
Chinese Historical Society of America
After a hot breakfast, the Chinese Historical Society of America (CHSA) is the best place to start your visit in San Francisco Chinatown. Through its permanent and rotating exhibits, the CHSA chronicles the Chinese immigrant experience in the United States through pictures, stories and artifacts. The streets of Chinatown will come to life once you've toured the CHSA's galleries. Best of all, admission is free.
965 Clay Street
San Francisco, CA 94108
Online at chsa.org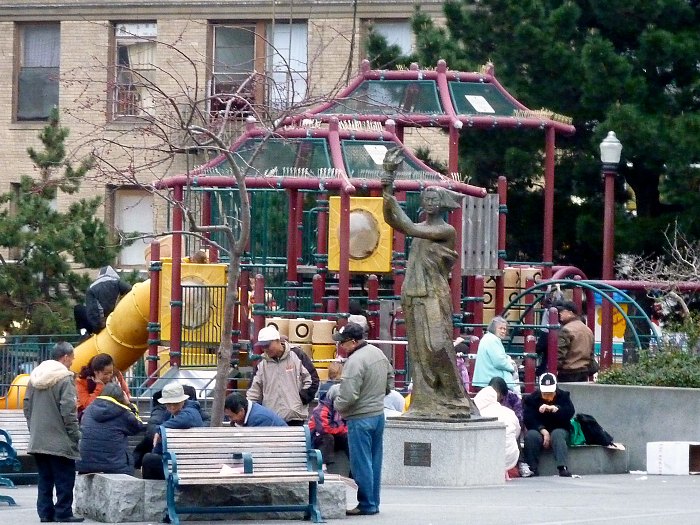 Portsmouth Square Park
Portsmouth Square is Chinatown's living room. From dawn until dusk, you'll find neighborhood residents here chatting, sipping on milk tea and playing board games. Grab a handful of buns from a nearby bakery, tour the historical markers dotting the park and let your kids mix and mingle on the square's playground.
50 Walter U Lum Plaza
San Francisco, CA 94108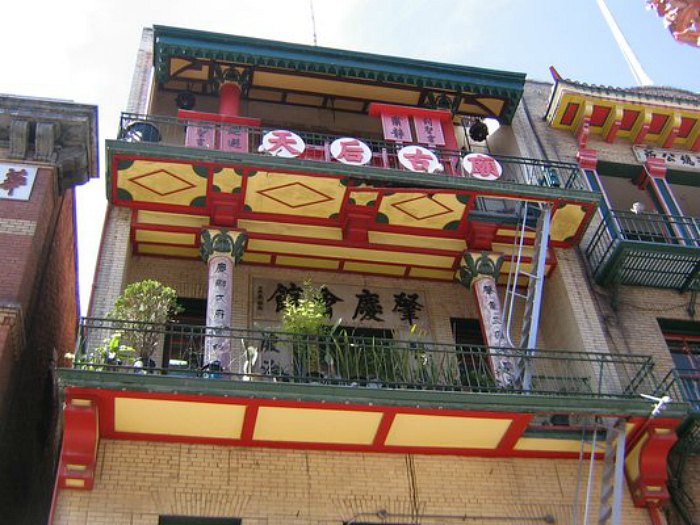 Tin Hau Temple
The Tin Hau Temple in San Francisco Chinatown has a particular resonance. Tin Hau is the Chinese goddess of the sea and generations of residents have made offerings here to ensure the safe passage of friends and family making the journey across the Pacific Ocean from China. Climb the stairs to the temple on the third floor, make a small donation and enjoy a timeless glimpse into local Chinese culture.
125 Waverly Place
San Francisco, CA 94108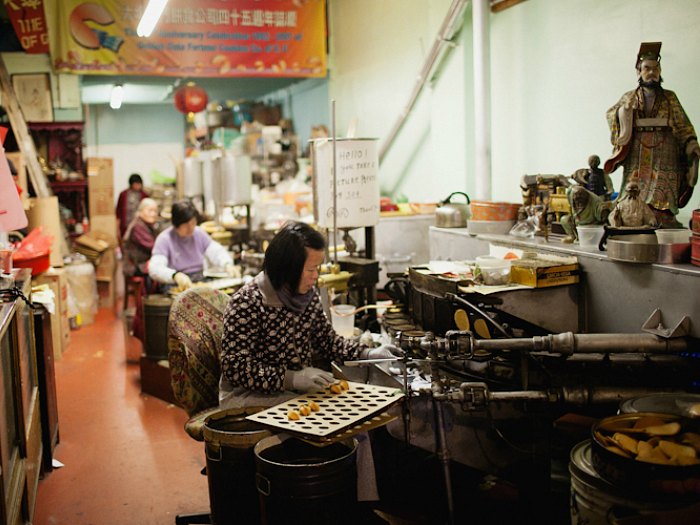 Golden Gate Fortune Cookie Factory
Fortune cookies are a purely American invention. Mention fortune cookies in certain parts of China and you'll receive only puzzled looks in return. As a result, visiting the Golden Gate Fortune Cookie Factory is a true celebration of Chinese American culture. Smell the sweet aroma, watch the fortune cookies being made by hand and leave with a warm bag of treats fresh off the production line.
56 Ross Alley
San Francisco, CA 94133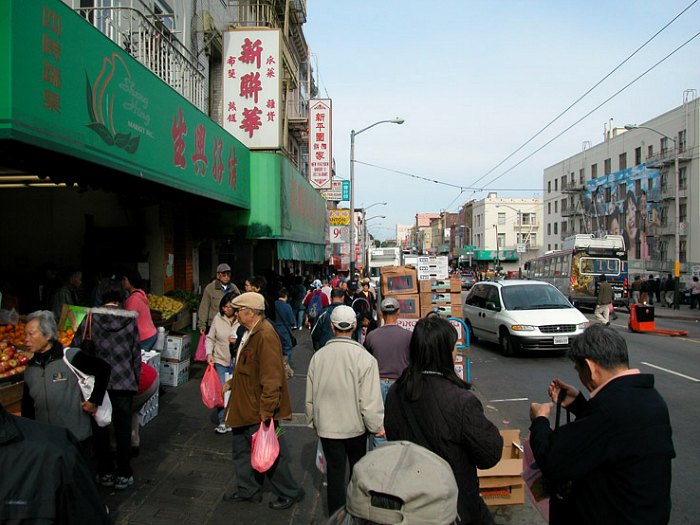 Shop
Stockton Street Markets
The corner of Stockton Street and Jackson Street is one of my favorite places in San Francisco Chinatown. Turn 360 degrees and you'll see fruits, vegetables, seafood and meats — all offered fresh and at unbeatable prices. It's like a farmers market on steroids, open each and every day. Arrive with one of your favorite recipes in hand and then work with your kids to pick out all of the ingredients you'll need for a feast back at home.
Stockton Street at Jackson Street
San Francisco, CA 94133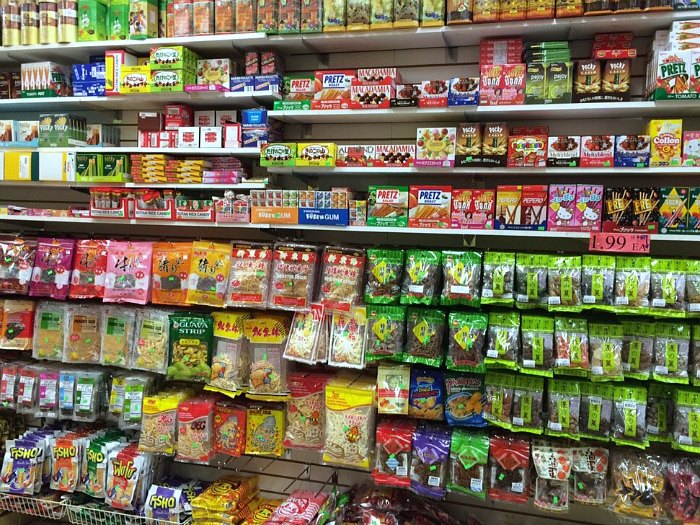 Ming Lee Trading Company
This is the ultimate emporium for Chinese sweets, snacks and dried goods. If you're longing for a candy you enjoyed on your trip to Hong Kong, for instance, this is the place to find it. Don't forget to visit the second level downstairs, where you'll find more aisles of cookies, dried fruit, milk tea mixes and other pantry staples. Be careful, it's easy to get happily lost in this shop for hours at a time.
759 Jackson Street
San Francisco, CA 94108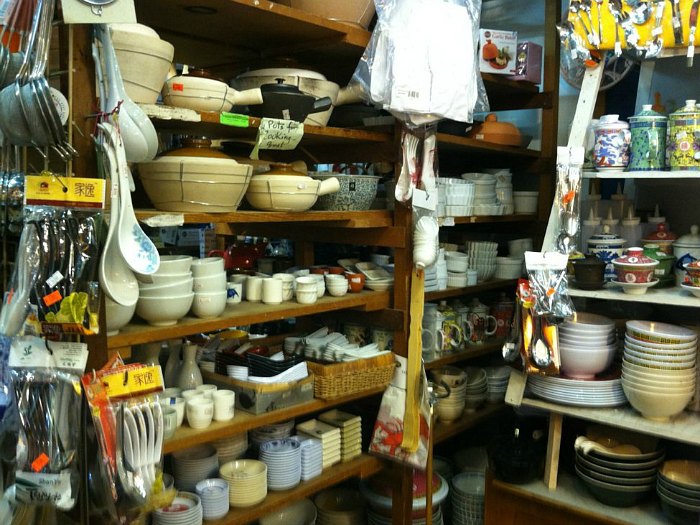 The Wok Shop
The Wok Shop is the place to go for everything you need to outfit your Chinese kitchen — woks, ladles, sieves, Chinese cleavers, chopping blocks and cookbooks. The helpful staff will also take the time to explain exactly how each kitchen utensil is used and cleaned.
718 Grant Avenue
San Francisco, CA 94108
Online at wokshop.com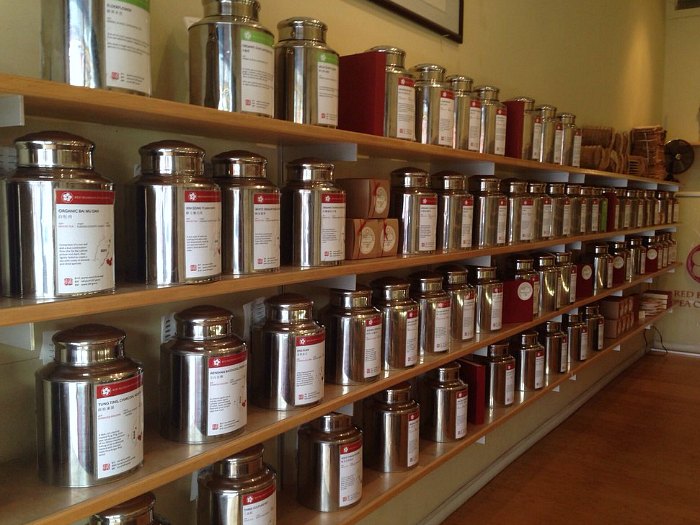 Red Blossom Tea Company
A family-owned gourmet tea merchant in the heart of San Francisco Chinatown. The Red Blossom Tea team directly imports fine Chinese teas from a community of growers and artisans throughout China. Stop in here if you drink tea, talk tea, think tea and obsess over tea.
831 Grant Avenue
San Francisco, CA 94108
Online at redblossomtea.com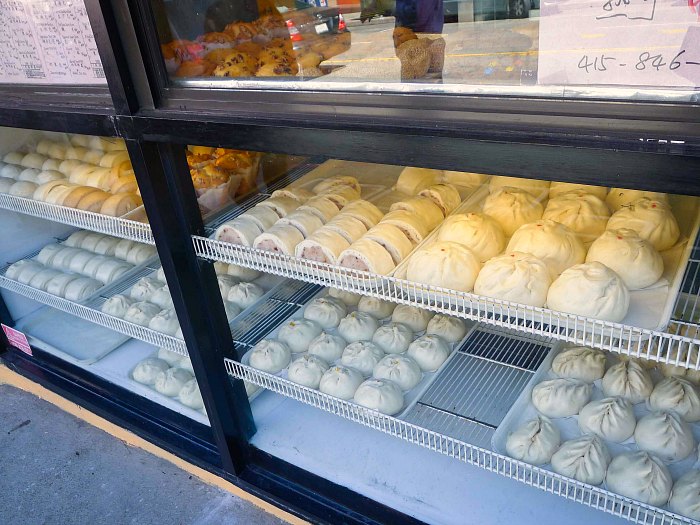 Eat
Cafe Honolulu
One of my favorite breakfast spots in San Francisco Chinatown. Though the comfort foods on offer like congee, pineapple buns and rice noodle rolls are top notch, I most enjoy the casual slice-of-life vibe here. Old men read their Chinese newspapers, mothers and kids eat breakfast before a school drop off and commuters sneak a quick meal before dashing down the Stockton Street tunnel. A great place to catch your breath.
888 Stockton Street
San Francisco, CA 94108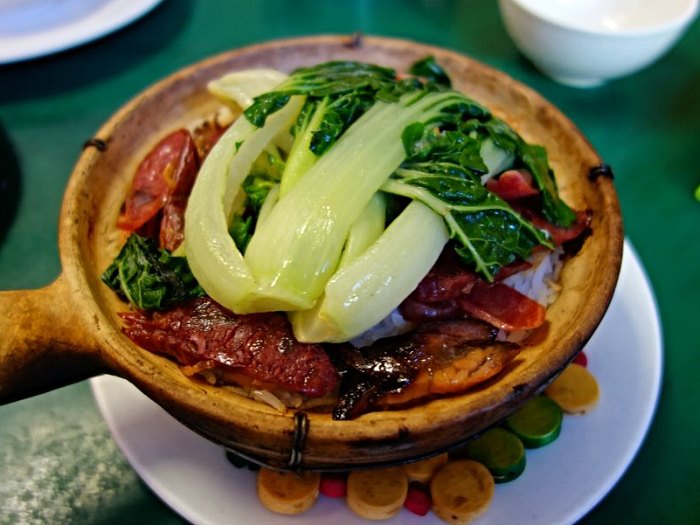 Utopia Cafe
This is a humble, unassuming cafe on a Chinatown side alley that specializes in the Cantonese clay pot rice called boh djai faan. Each pot contains a topping like spareribs, salted cod or minced pork with vegetables over rice and takes about 20 minutes to prepare. Your kids will love pouring the soy-vinegar sauce along the pot's crunchy edges. The best clay pot rice in town!
139 Waverly Place
San Francisco, CA 94108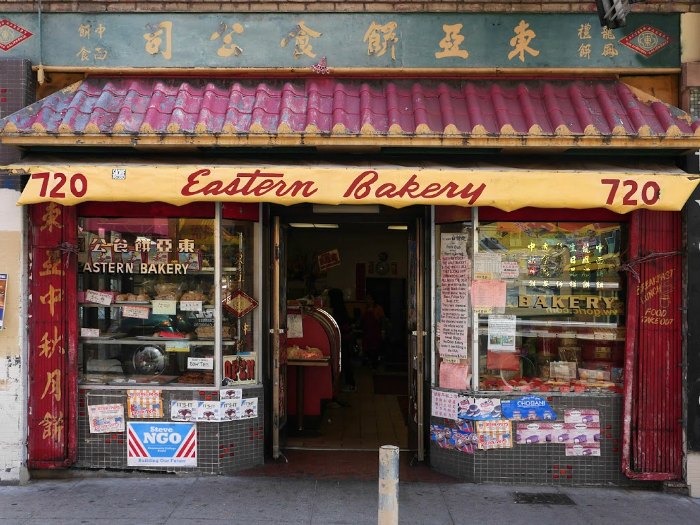 Eastern Bakery
Golden Gate Bakery down the street may garner more foodie headlines and attract longer lines, but Eastern Bakery's egg tarts, coconut buns and mooncakes remain the best in the neighborhood. If you're on your way to Portsmouth Square, this is a great place to stop for treats enroute.
720 Grant Avenue
San Francisco, CA 94108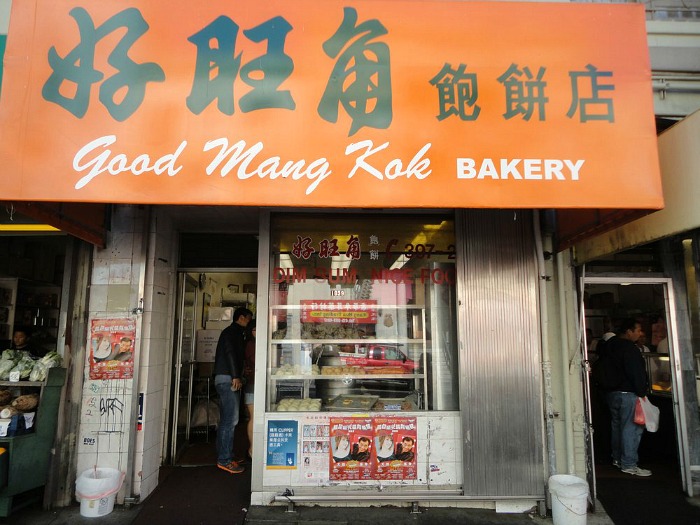 Good Mong Kok Bakery
I find that the takeaway dim sum is more satisfying than what you'll find in sit down restaurants in San Francisco Chinatown. Named for a neighborhood on the Kowloon side of Hong Kong, Good Mong Kok Bakery serves all of your dim sum staples like roast pork buns, taro root dumplings and spring rolls, ready for you to spirit away to a nearby park for an outdoor picnic.
1039 Stockton Street
San Francisco, CA 94108
Your turn! Do you have a favorite hangout in San Francisco Chinatown? I'd love to hear from you in the comments section below!