This article is part of our Mid-Autumn Festival Family Guide. Sign up for our newsletter to receive our best activity, recipe and craft ideas before every Chinese holiday.
Lanterns play a couple of important roles during the Mid-Autumn Festival. They're both a beautiful source of light during what's typically an outdoor evening celebration and a traditional toy that kids love parading around under the moonlight.
Of course, if you have the time, I'd recommend making lanterns yourself at home with the kids. It's a really fun family activity that lets your creativity go wild without being too complicated. In other words, your chances for success are high. In China, lantern making is a traditional art and a favorite activity in school classrooms during the days leading up to the Mid-Autumn Festival.
You won't be alone, however, if you choose to buy a lantern instead. These days, you're just as likely to see action figures, Hello Kitty and other children's icons on the night of the Mid-Autumn Festival, as you are to see more traditional horses, fish and rabbits. Lights are powered by batteries, as frequently as they are by candles. Buying a Mid-Autumn Festival lantern can be a great time saver.
Here in the United States, it's difficult to find the colorful lanterns made from cellophane and wire that you'll see in China. However, it is possible to find lanterns online that are faithful to some more traditional elements, if you look hard enough. Here are some of my favorites.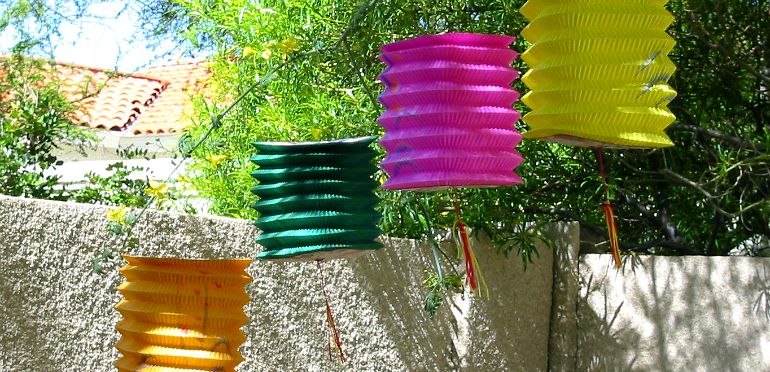 Chinese Paper Lanterns
By Ximico
This paper accordion lantern design is both very simple and quite traditional. You'll see these all over Chinese cities around Mid-Autumn Festival time (like the little girl in the post header). Just drop in a candle, attach a stick with a string and you're ready to go.
To buy: $9, amazon.com.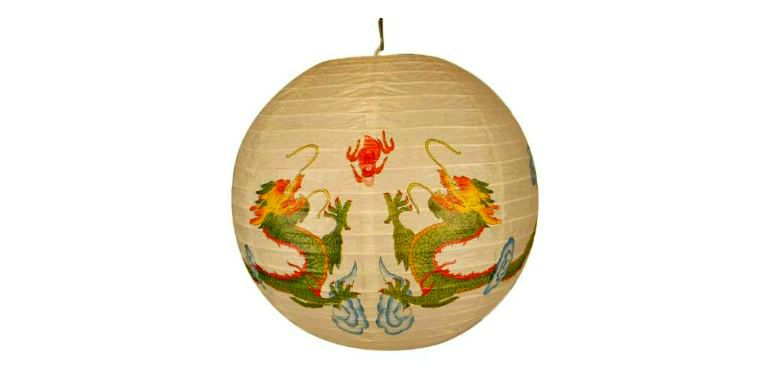 Round Dragon Lantern
By Asian Home
This round lantern is very traditional, in the sense that it's round like the moon and decorated with an animal symbol, in this case a dragon, for good luck. You'd accomplish the same thing with a lantern decorated with horses, fish or rabbits.
To buy: $8, amazon.com.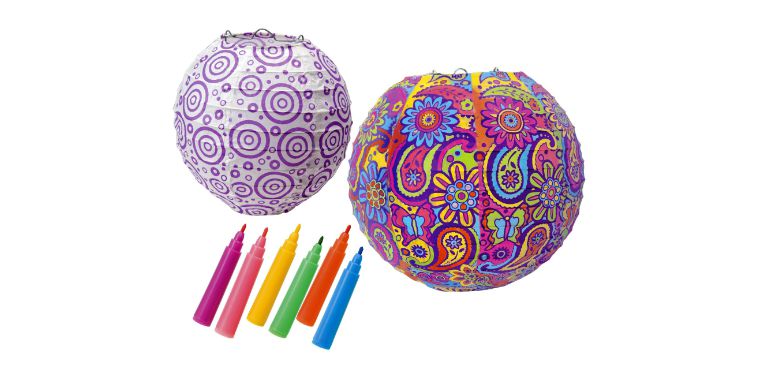 Craft Color Lanterns
By Alex Toys
These lanterns may be my favorite of the bunch, because they allow you both save time and preserve a DIY spirit by letting the kids do some decorating themselves. When you're done, you'll have a great lantern in need of only a candle and a stick.
To buy: $10, amazon.com.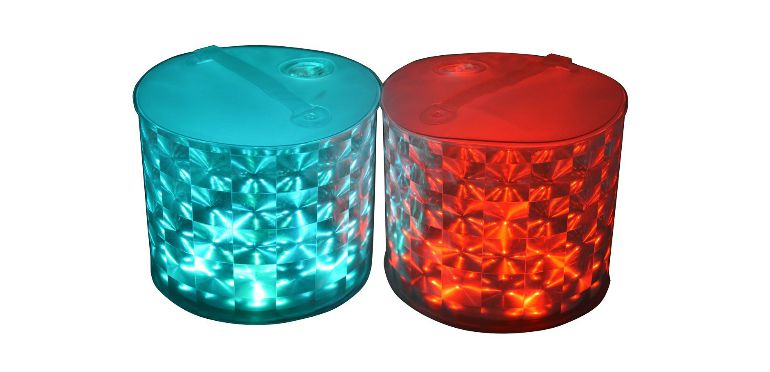 Inflatable Bag of Light
By Global Matter Wing
These lanterns are representative of new modern designs you'll see around major Chinese cities. They're plastic, solar-powered and fully reusable from year to year.
To buy: $16, amazon.com.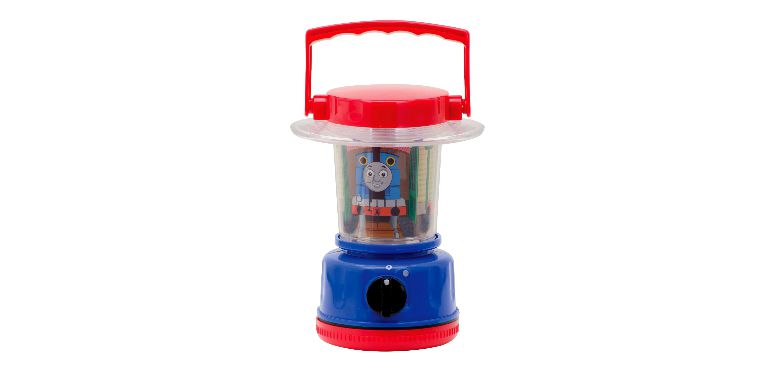 Thomas the Tank Engine Mini Lantern
By Schylling
Though traditionalists may scoff, the most contemporary Mid-Autumn Festival lanterns include designs with action heroes and toy brands. Don't be surprised to see friends like Thomas the Tank Engine, Dora the Explorer and Hello Kitty out around town.
To buy: $13, amazon.com.
Your turn! Can you share any tips from your experience buying lanterns for the Mid-Autumn Festival? Want to ask a question before you buy one yourself? I'd love to hear from you in the comments section below!
HT: Photo by the Sacramento Bee.