This article is part of our Chinese New Year Family Guide. Sign up for our newsletter to receive family-friendly activity, recipe and craft ideas throughout the year!
Across the spectrum of children's books about Chinese culture, no topic is more thoroughly covered than Chinese New Year. However, while many of these books use Chinese New Year as a device to address various Chinese cultural topics in general, very few actually focus on the holiday itself.
After much time spent at our local library, I'm happy to recommend the books below, each of which introduces children to the traditions and customs associated with Chinese New Year using kid-friendly narratives. As you browse the Chinese New Year section of this site, refer back to this book list for fun ways to share stories about dragon dancing and lion dancing, the rice dumplings known as tang yuan, zodiac animals and the importance of the family reunion dinner.
As New Year's Eve approaches, with its rich symbolism and traditions, the books below, which I'll update as I discover new titles, each offer a great way to introduce your child to the magic of Chinese New Year.
A New Year's Reunion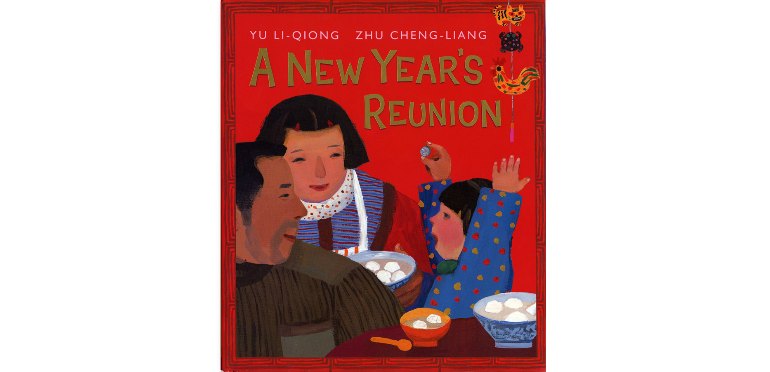 This book wonderfully captures the spirit of family reunion at the heart of Chinese New Year. Maomao's father works far away and comes home only at Chinese New Year. When her father arrives, Maomao hardly recognizes him at first. But before long, the family is making sticky rice balls, hearing firecrackers outside and watching the dragon dance in the street. All too soon, however, the holiday is over and it's time for Papa to go away again.
>> Read Reviews and Buy at Amazon.com

Celebrating Chinese New Year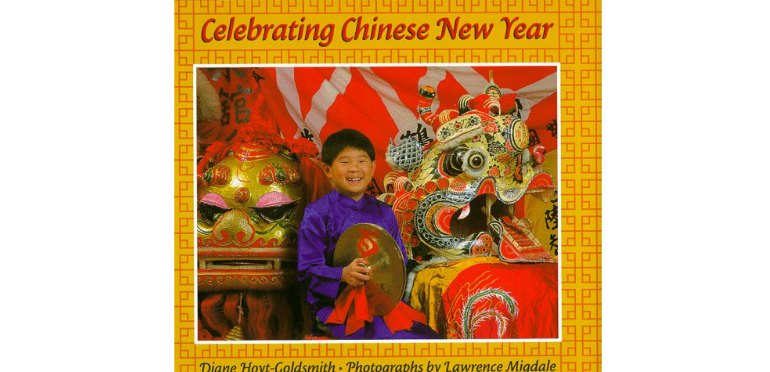 This is a great "how to" book for middle school readers. It follows 10 year old Ryan Leong and his family in San Francisco Chinatown as they prepare to host a huge New Year's dinner for their extended family. They shop for special ingredients like dried scallops and make or purchase gifts and decorations that will bring everyone good luck. Using clear prose and vibrant photographs, author Diane Hoyt-Goldsmith follows an American family celebrating cherished traditions, while adding their own contemporary touches.
>> Read Reviews and Buy at Amazon.com

The Great Race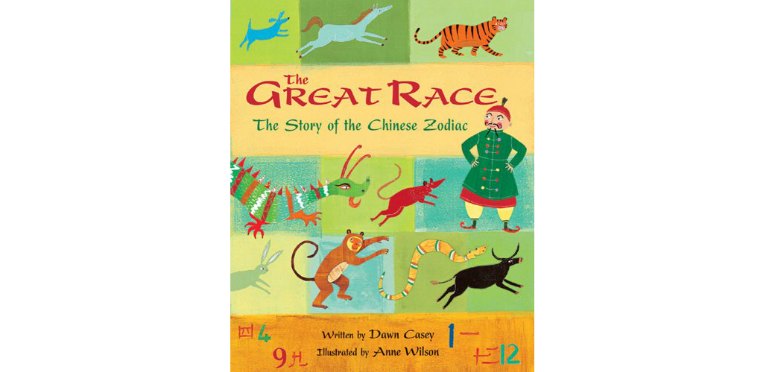 This whimsical book does a really good job telling the traditional story of the Chinese zodiac. Thirteen animals in China come to the river to join in the Jade Emperor's race to see which creature will win the honor of having the first year in the Emperor's new calendar named after them. Race along with the Rat, Pig, Ox, Monkey, Dragon and more as you discover this fascinating legend and learn why the Cat and Rat are still enemies to this day.
>> Read Reviews and Buy at Amazon.com

Hiss! Pop! Boom!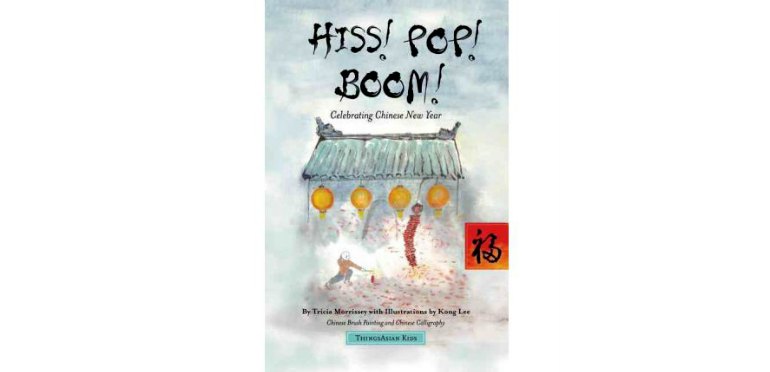 Beautifully illustrated with traditional watercolors, this book is another winner for middle school readers. Each page marries a Chinese New Year concept (i.e. "flowers and plants") with the associated Chinese character and an explanation of the concept's importance. It's an integrated approach that will help older children understand the meaning behind the various activities they see during Chinese New Year.
>> Read Reviews and Buy at Amazon.com

Bringing in the New Year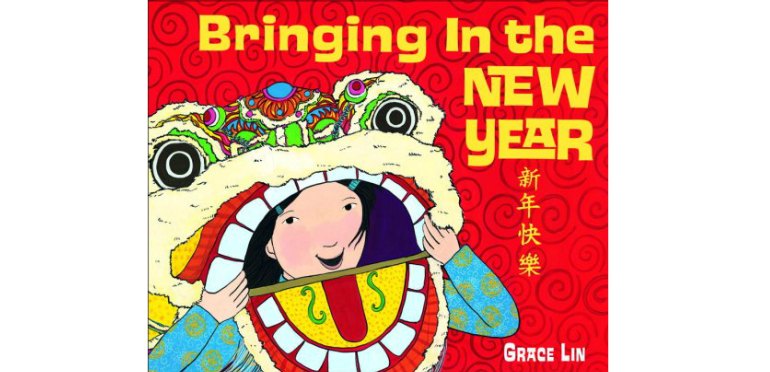 With her playful illustrations and economy of words, Grace Lin is one of my favorite children's book authors. This book follows a contemporary, suburban Chinese American family as they prepare for Chinese New Year. Amidst dragons, dumplings and lanterns, Lin builds a sense of holiday excitement that will feel especially familiar to your toddler if you've just finished a round of Christmas books prior to Chinese New Year.
>> Read Reviews and Buy at Amazon.com

Sam and the Lucky Money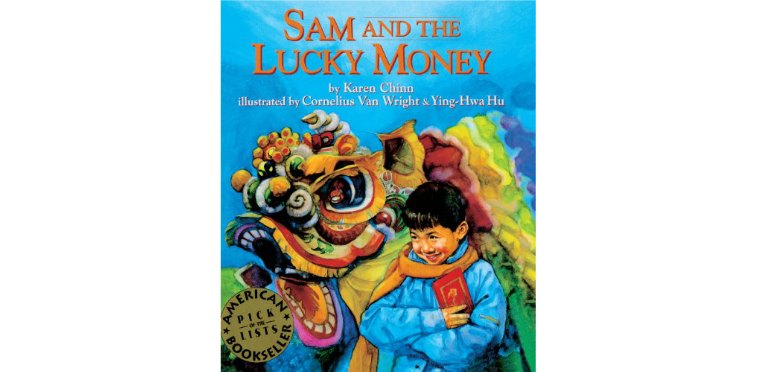 Perfect for older toddlers, this book address a subject near and dear to any child at Chinese New Year — spending the lucky money they receive in red envelopes! Free to spend his money any way he chooses, Sam excitedly browses the bakeries and toy stores in Chinatown, only to have his outlook changed by a chance encounter with a stranger. During Chinese New Year, Sam learns that the best gifts come from the heart.
>> Read Reviews and Buy at Amazon.com

Lion Dancer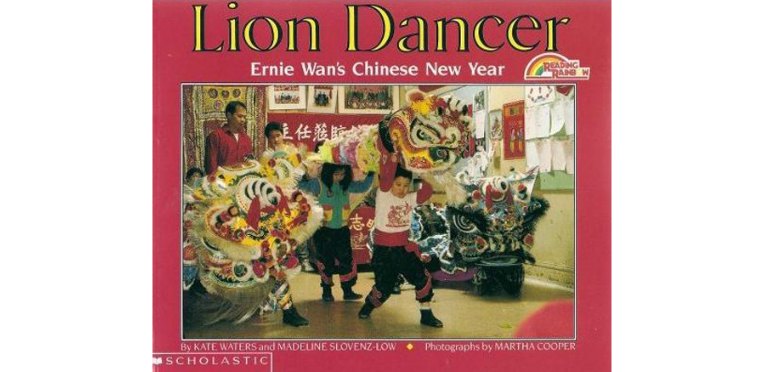 This book takes places in the late 1980s New York City Chinatown I grew up with. This is the story of the most important day of six year old Ernie Wan's life. He has studied kung fu at his father's studio since he was three and this Chinese New Year, he will perform his first lion dance on the streets of Chinatown. Here is a charming and intimate look at a Chinese American household as they celebrate the most important holiday of the year.
>> Read Reviews and Buy at Amazon.com