This article is part of our Mid-Autumn Festival Family Guide. Sign up for our newsletter to receive our best activity, recipe and craft ideas before every Chinese holiday.
The Mid-Autumn Festival really lends itself well to children's books. There's wonderfully evocative folklore, fun traditions involving delicious food and bright lanterns and an overall emphasis on spending time with family. A storyteller's dream!
Reading Chinese poetry and telling stories together as a family is a common custom on the night of the Mid-Autumn Festival and each of the books below would make a welcome addition to this tradition. As a group, they cover the Mid-Autumn Festival's folklore, describe how customs originated in the villages of China, offer parables built around the holiday's traditions and show how contemporary Chinese American families celebrate today.
Whether you want a story for an evening of moon-gazing or to read in the days before the holiday, the books below, which I'll update as I discover new titles, each offer a great way to introduce your child to the Mid-Autumn Festival.
Thanking the Moon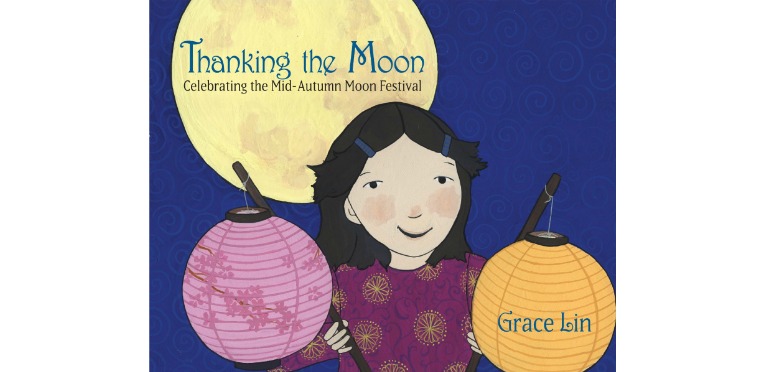 For the youngest readers, Grace Lin's Thanking the Moon offers the best introduction to the Mid-Autumn Festival. Using her trademark economy of words and whimsical illustrations, Lin manages to convey the holiday's essence, as celebrated by a modern Chinese American family.
>> Read Reviews and Buy at Amazon.com

Moon Festival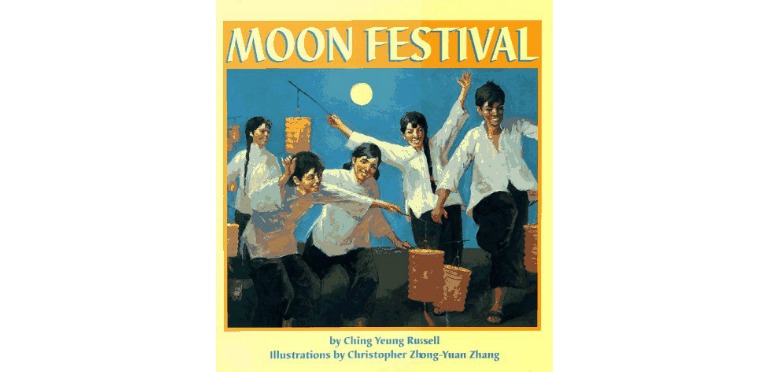 Ching Yeung Russell's Moon Festival traces the holiday's customs back to the small villages in rural China. A group of children smells mooncakes baking in the village's stores, spot a painting of the mythical beauty, Chang'e and then celebrate with roast pork, fruits and sweets under the silver moonlight.
>> Read Reviews and Buy at Amazon.com
Mooncakes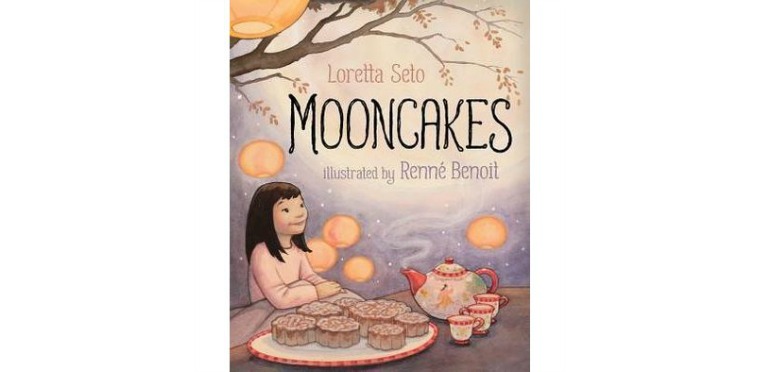 Mooncakes by Loretta Seto returns to contemporary times while following a mother and father who explain the Mid-Autumn Festival's ancient folklore to their daughter. It's like Thanking the Moon for slightly older children who can understand the full scope of the holiday. This might be your family!
>> Read Reviews and Buy at Amazon.com

Lin Yi's Lantern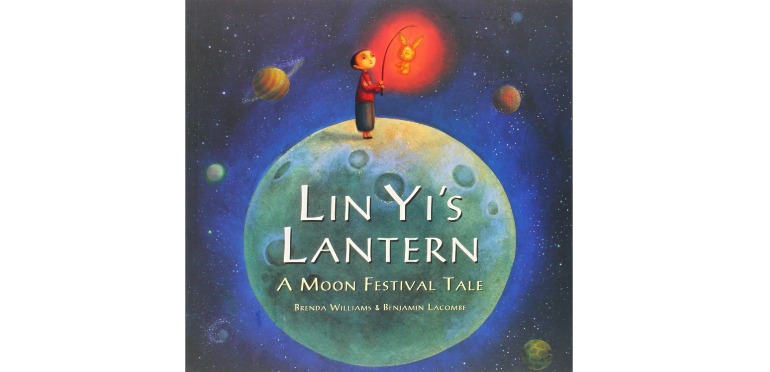 Lin Yi's Lantern by Brenda Williams is a great story for older toddlers, say 3+. The story is about Lin Yi, a boy in a small Chinese town who is sent to the market for Mid-Autumn Festival foods by his mother. Though he bargains hard to have enough money left to buy a red rabbit lantern, his best laid plans run off the tracks and he learns a valuable lesson in the process.
>> Read Reviews and Buy at Amazon.com