The Dragon Boat Festival, also known as the Duanwu Festival or Double Fifth Festival, provides the perfect opportunity for family fun. The holiday is celebrated outdoors during the summer, features exciting dragon boat races and involves themes that are easily accessible for children.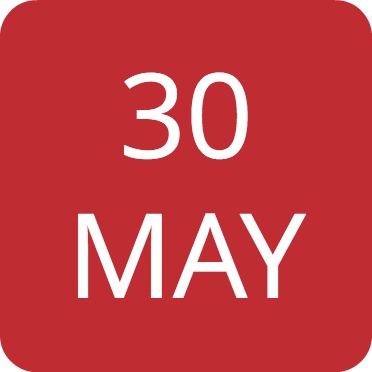 Mark Your Calendars
Dragon Boat Festival 2017 is May 30, 2017. It takes place every year between May 27 and June 25 on the 5th day of the 5th month of the lunar calendar.
Here is a collection of easy activities, recipes and crafts with step-by-step directions to help your family celebrate an ancient Chinese holiday that's become a modern international phenomenon.
---
---
The Basics
The Dragon Boat Festival focuses on the themes of patriotism and sacrifice. The holiday celebrates the patriot poet Qu Yuan, who drowned in the Miluo River during the Warring States period more than 2,000 years ago. In ancient China, this summertime festival was observed to appease the rain gods and ward off illness. Today, the Dragon Boat Festival's growing popularity around the world can be credited in large part to the growth of dragon boat racing as a sport.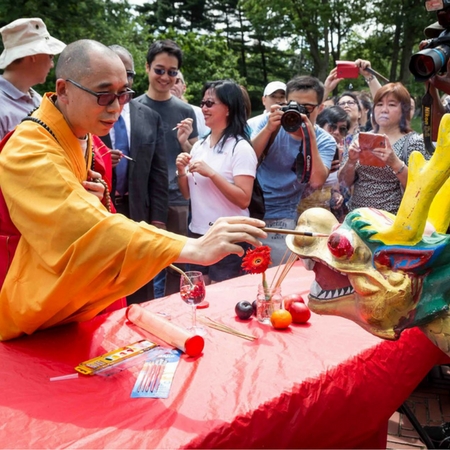 History & Folklore
When sharing the Dragon Boat Festival story with your kids, focus on the sacrifices made by Qu Yuan and the holiday's place in China's agrarian society. The holiday is one of the three big festivals designated for the living — the others are Chinese New Year and the Mid-Autumn Festival. Read More »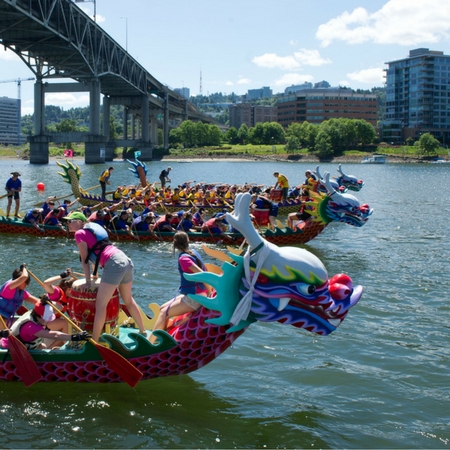 The Origins of Dragon Boat Racing
The Chinese have raced dragon boats for centuries, as an appeal to the water gods during the sweltering summer months. It's only been since the 1970s, however, that modern dragon boating has grown into an international sport with competitions around the world. Read More »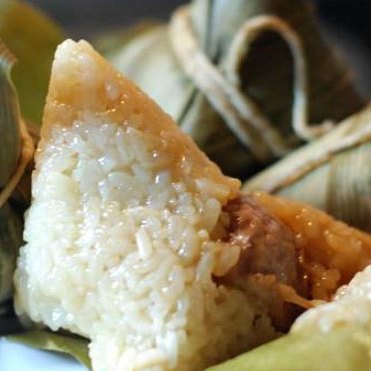 The Origins of Rice Dumplings
Rice dumplings are parcels of glutinous rice stuffed with different savory or sweet fillings and wrapped in bamboo leaves. They're eaten during the Dragon Boat Festival in reference to glutinous rice balls villagers tossed into the Miluo River while searching for the poet Qu Yuan. Read More »
---
Activities
Celebrating the Dragon Boat Festival provides an effortless opportunity for you to enjoying Chinese culture with your family. Watching exhilarating dragon boat races from the waterfront under clear summer skies is the perfect backdrop for sharing the traditions of the Dragon Boat Festival. If you live in a city with a dragon boat celebration, make sure to attend.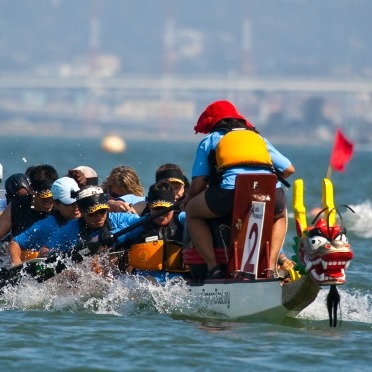 How to Attend a Dragon Boat Festival
Most U.S. cities host Dragon Boat Festival celebrations featuring brightly decorated boats powered by teams of paddlers and manic drumming. Read my interview with Hans Wu, race director of the San Francisco International Dragon Boat Festival, to know what to expect at the races. Read More »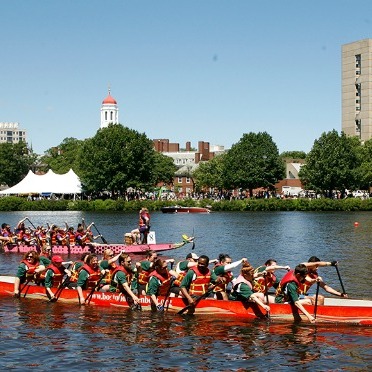 How to Watch a Dragon Boat Race
Dragon boat racing has become an international sports phenomenon in the last 40 years. Today's there's a full summer race schedule running from February through October in cities across the United States. Use our directory to find a race near you. Read More »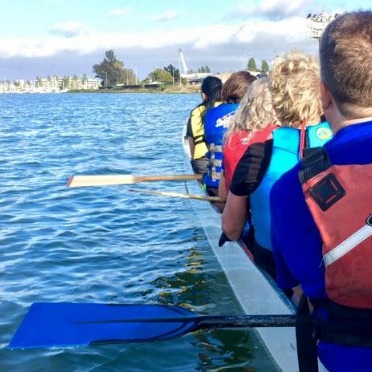 How to Join a Dragon Boat Team
If you're interested in trying dragon boat racing for yourself, it's easy. Dragon boating is an accessible and fun team sport open to all ages and skill levels, all supported by a welcoming community. Read about my experience joining the Oakland Renegades to see if it's for you. Read More »
---
Recipes
The Dragon Boat Festival's traditional food, known as zongzi in Mandarin and joong in Cantonese, is a glutinous rice dumpling filled with savory or sweet fillings and wrapped in bamboo leaves. You'll find them for sale at a Dragon Boat Festival, as well as throughout Chinatown. Fortunately, they're also really fun to make at home with eager kids.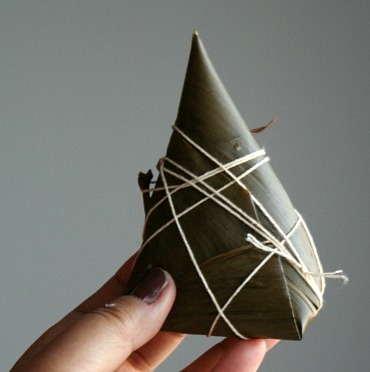 How to Make Rice Dumplings
Making rice dumplings yourself at home is a fun family activity and the finished product can be eaten at home or given away as gifts during the festival. Follow along with this tutorial and learn to make a classic rice dumpling filled with pork, peanuts, sausage and mung beans. Read More »
---
Crafts
Attending a dragon boat festival outdoors is truly an all-ages experience. You can use craft projects at home as a way to prepare for the festival's excitement. Alternatively, making a toy dragon boat for the pool or bathtub is a fun substitute, if you're unable to make it out to the races.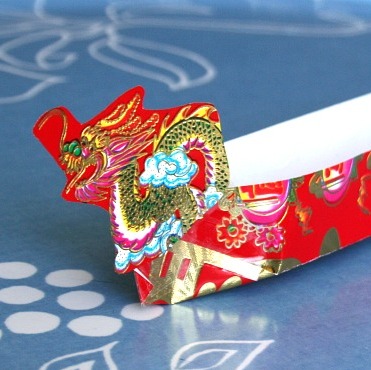 How to Make a Toy Dragon Boat
Making a toy dragon boat is a terrific way to introduce younger children to the Dragon Boat Festival story. See how you can make a beautiful boat with just some colorful paper, a few common items from around the house and our printable template. Read More »
---
Buying Guides
Prior to the Dragon Boat Festival, it's a good idea to pick up supplies to make rice dumplings, but that's all you'll really need. You'll also want to select a few children's books to help introduce young readers to the holiday.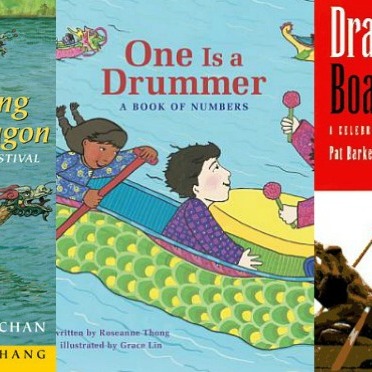 Best Children's Books About the Dragon Boat Festival
For a holiday that's over 2,000 years old, there are surprisingly few children's books exclusively dedicated to the Dragon Boat Festival. Fortunately, I've found five that do a good job of introducing the holiday, as well as the sport of dragon boat racing. Read More »
---
I hope you have a great time celebrating the Dragon Boat Festival this year with these easy activities, recipes and crafts. Please comment below if there are additional resources you would like to see added to the site!
HT: Photos by Worldwide Insure, Museums of Ohio and the Oakland Renegades Facebook page.