This article is part of our Chinese New Year Family Guide. Sign up for our newsletter to receive family-friendly activity, recipe and craft ideas throughout the year!
In this article, I'll show you how to make a Tray of Togetherness, the customary arrangement of sweets families use to welcome guests at Chinese New Year. Assembling a Tray of Togetherness with your kids is a great way to talk about how food symbolism relates to your family's hopes for the coming year.
Simply put, a Tray of Togetherness is a sectional serving platter with eight compartments filled with candies, dried fruits, nuts and other bite-sized treats. The general notion is that offering guests these sweet nibbles wishes them a sweet life in the year ahead, with each individual item conveying additional hopes for prosperity, longevity and the like. Practically speaking, putting out a Tray of Togetherness is like serving hors d'oeuvres — it's a helpful social prop to facilitate conversation among friends.
Note: Though a tray with a "lucky" eight compartments around a center compartment reserved for receiving red envelopes from guests is most traditional, you'll also commonly find octagonal trays without the middle compartment or smaller trays with five or six total compartments, as well.
A Tray of Togetherness is typically filled with candied fruits, seeds and nuts, many of which are only available around Chinese New Year. Here in the United States, it's common to see candied coconut, lotus seeds and other items sold in Chinatown in small packages for less than $2 apiece.
---
Do it yourself…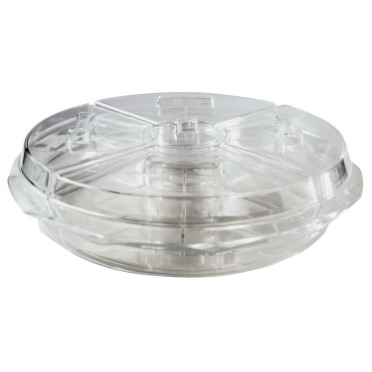 Divided Serving Tray
You can use this simple acrylic serving tray with eight compartments and a cover to create your Tray of Togetherness. Just pick the eight treats you'll want to serve for your guests!
>> Read Reviews and Buy at Amazon.com

---
To make your own Tray of Togetherness, you'll need to find an octagonal tray with a lid that's about 12 inches in diameter. You can find really nice wood or lacquered trays at restaurant supply stores in Chinatown, but it may be more practical to pick up a plastic tray from a store like Home Goods or Target.
Next, you'll need a supply of eight treats to arrange in your tray. Use the guide below to select traditional foods from a Chinese market and add other contemporary choices like brightly-colored Chinese New Year candies, fruit chews or gummy candies. I enjoy stopping by the bulk bins at Whole Foods to select a few organic or Western favorites.
Once you're back home, fill each compartment to the brim with a different treat. Remember, the point is to convey a sense of prosperity and abundance — it's bad luck to let your Tray of Togetherness go empty during Chinese New Year. All that's left is to take the cover off your tray each time you receive guests!
Use this guide below to help select the items you'll include in your Tray of Togetherness.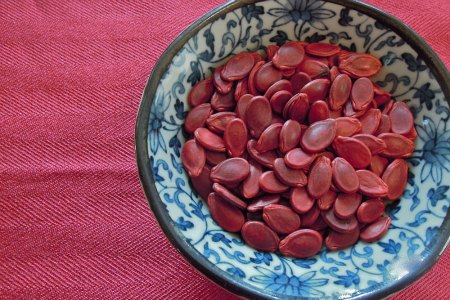 Red Watermelon Seeds
Symbolizes Joy and Fertility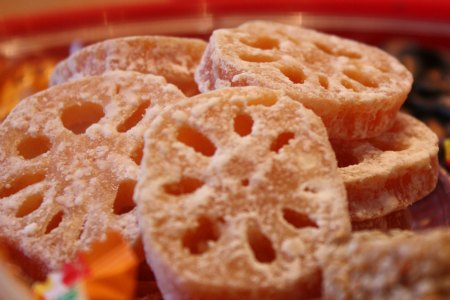 Candied Lotus Root
Symbolizes Abundance Year After Year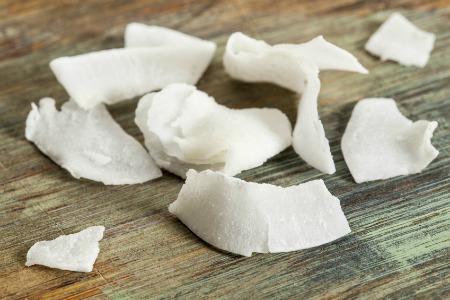 Candied Coconut
Symbolizes Family Togetherness and Unity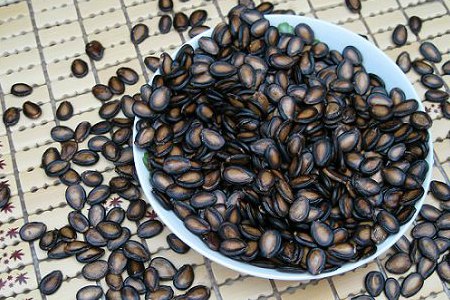 Black Watermelon Seeds
Symbolizes Fertility and Many Offspring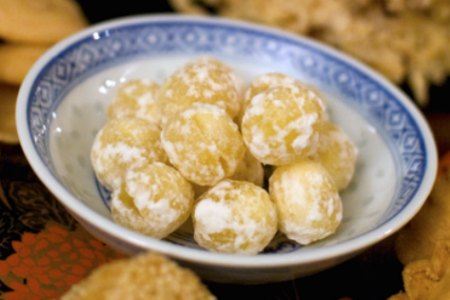 Candied Lotus Seeds
Symbolizes Fertility and Many Offspring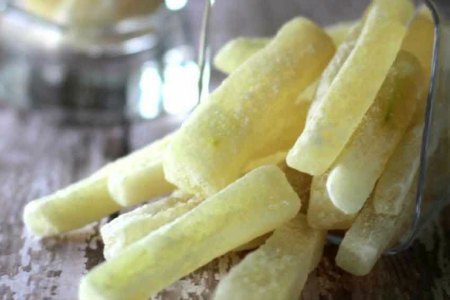 Candied Winter Melon
Symbolizes Good Health and Longevity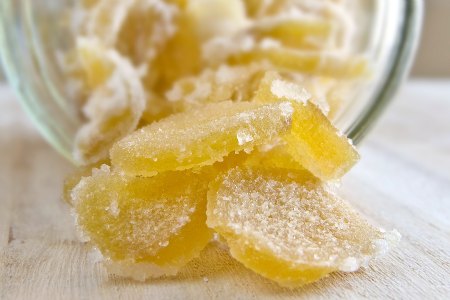 Candied Ginger
Symbolizes Good Health and Longevity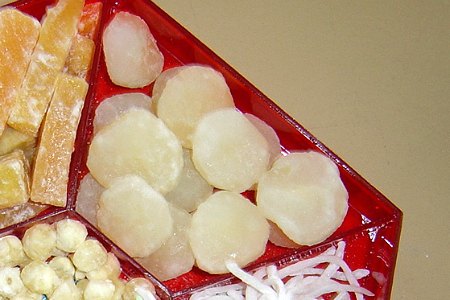 Candied Water Chestnuts
Family Unity and Togetherness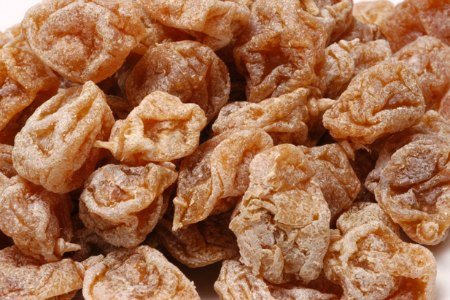 Dried Kumquats
Symbolizes Gold and Prosperity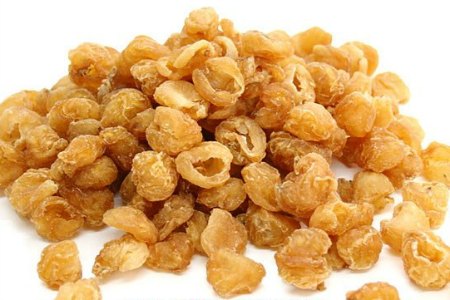 Dried Longans
Symbolizes Many Good Sons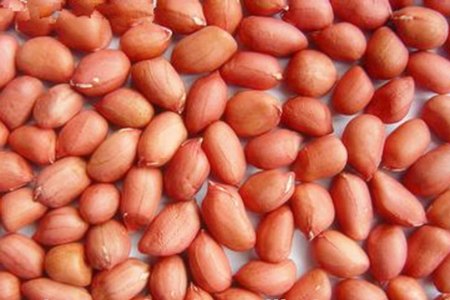 Dried Peanuts
Symbolizes Good Health and Longevity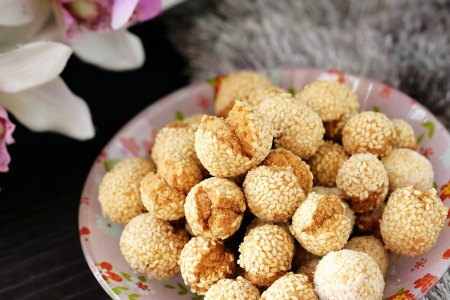 Sesame Balls
Symbolizes Gold and Prosperity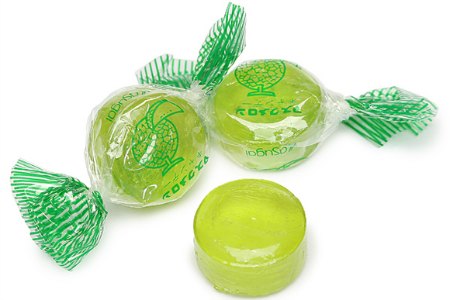 Fruit Candies
Symbolizes Sweet Happiness in the Year Ahead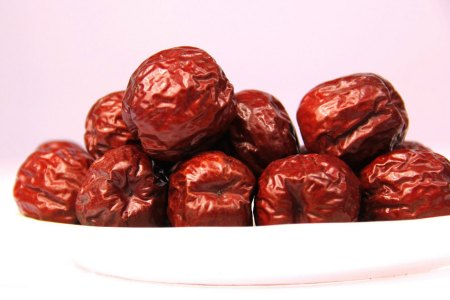 Dried Red Dates
Symbolizes Good Luck in Every Endeavor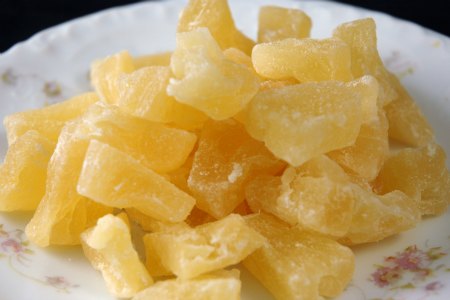 Dried Pineapple
Symbolizes Success in Business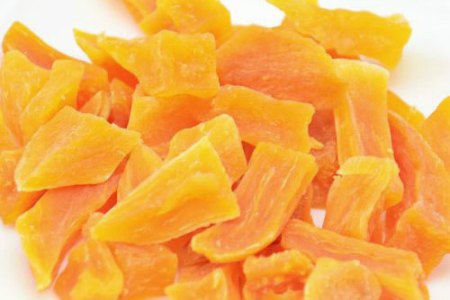 Dried Sweet Potato
Symbolizes an Overflowing Pot of Gold
Your turn! Can you share any tips from your experience making a Tray of Togetherness? Want to ask a question before making it yourself? I'd love to hear from you in the comments section below!
HT: Photo by Antiquity Now and KQED.