I've only given flowers a handful of times in my entire life. And those were layups. Anniversary roses, Easter lilies, spring daffodils. Anything more complicated and there's just too much symbolism to consider and potentially get wrong.
Flowers are especially meaningful in Chinese culture, adding an additional layer of complexity as you're standing in your local Chinatown florist. Various varieties and colors can convey drastically different messages, which creates a lot of pressure when you're afraid of breaching strict cultural protocols.
In reality, giving bouquets of flowers is a relatively modern phenomenon in China. Until recent times, cut flowers were generally associated with funerals. Though sending flowers is now generally accepted practice, it remains a nice touch to send a potted plant, instead of a bouquet, if the flowers are to be displayed in the home or if you wish to convey an additional sentiment related to growth and life.
Before we go further, here are a few general flower-giving taboos to avoid.
– White flowers and yellow chrysanthemums are only used at funerals.
– A potted plant represents an incompletely cured illness to a sick person.
– Thorns and thistles represent pain and difficulty.
– Poplar flowers are easily broken and represent an unfaithful woman.
What you will find below is a simple, failsafe guide to sending flowers for the most important Chinese occasions. At the end, you'll also find a few timeless selections that you can use to send more specific messages to a recipient.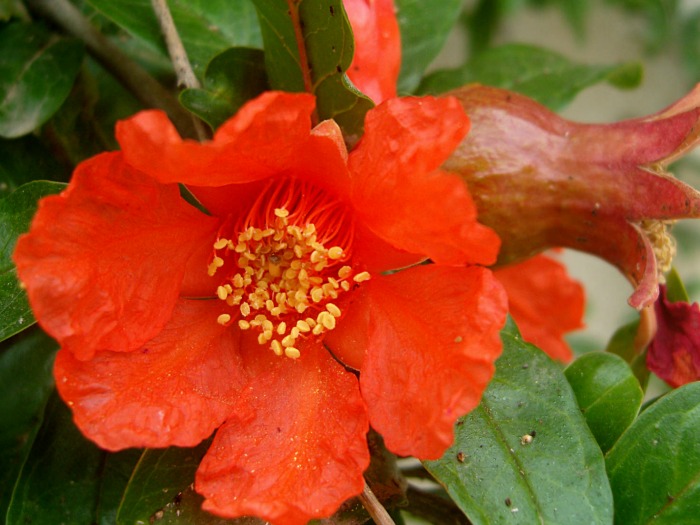 For a Wedding
Pomegranate Flowers
Pomegranate fruit is tart, but contains lots of seeds. Send pomegranate flowers to newly-married friends to express good wishes for fertility and many sons.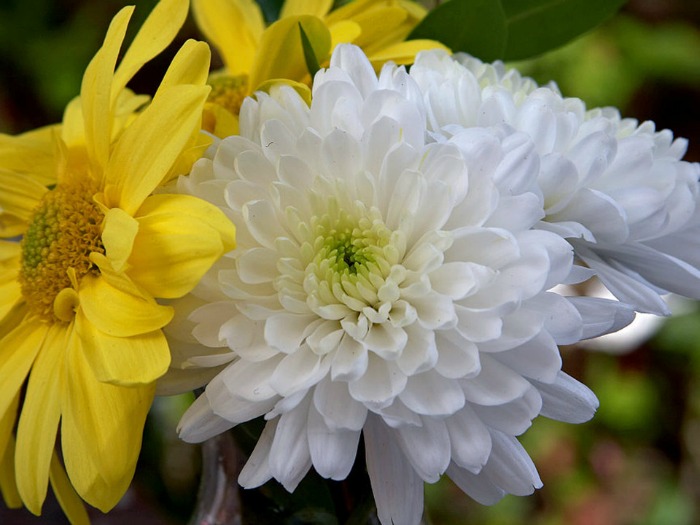 For a Funeral
White and Yellow Chrysanthemums
If you're ordering from a non-Chinese florist, give strict instructions that the arrangement (including any vase) contain nothing red. This is the color for happiness and prosperity, which is clearly inappropriate for this occasion and which will cause great offense. Send white chrysanthemums to the family of the deceased and a mixture of white and yellow chrysanthemums, if the arrangement is to accompany the casket.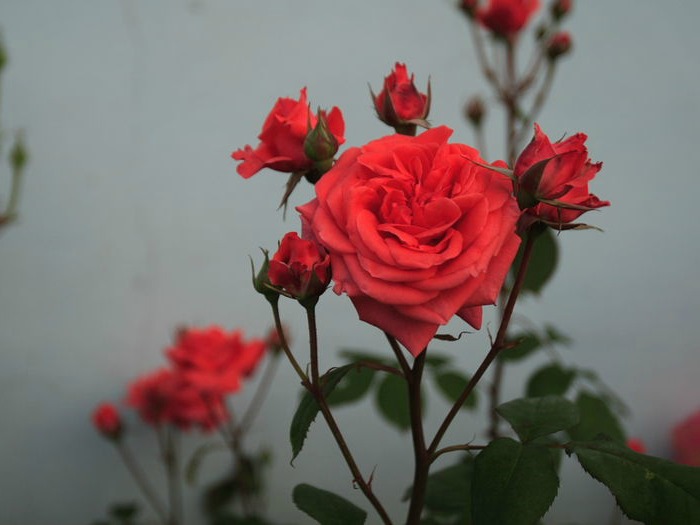 For Birthdays and Happy Occasions
Red Chinese Roses
Red is the key color here, to send wishes for good fortune, wealth and a prosperous future. For birthdays, celebrations and new business launches, red Chinese roses are the easiest choice, accented with perhaps golden rod and baby's breath.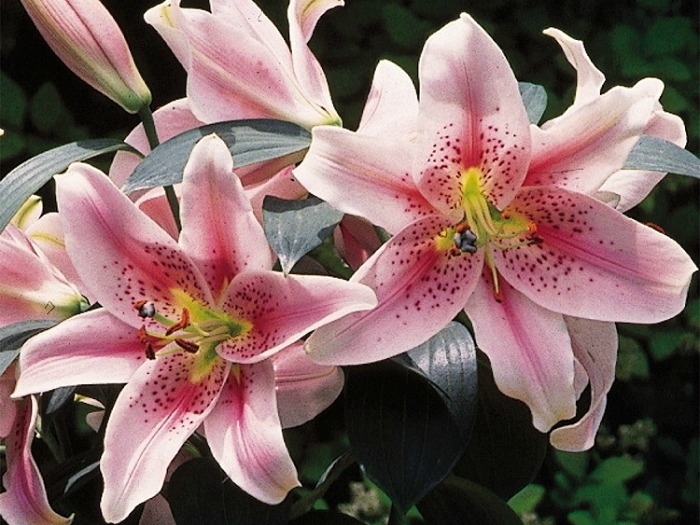 For Lovers
Lilies
For committed couples, red lilies pledge enduring love and a happy union lasting a hundred years. They're beautiful, elegant and pure. Definitely a classic choice.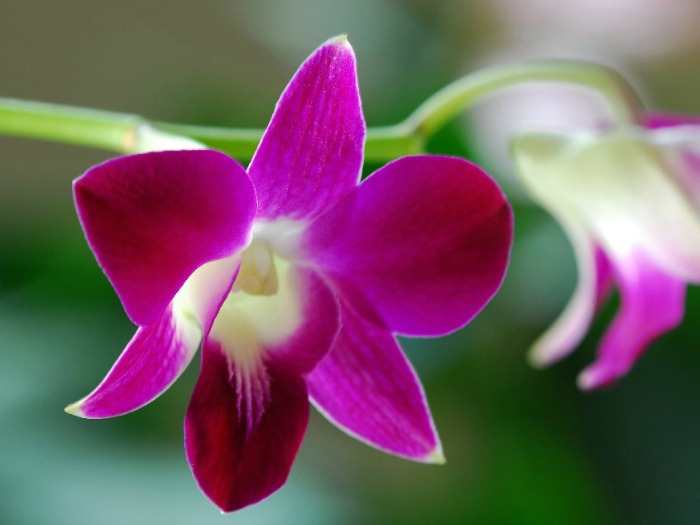 For a Father or Grandfather
Orchids
Orchids are thought to posses a certain noble quality (Confucius likened them to a virtuous gentleman), making them a perfect choice to gift to a venerable old man.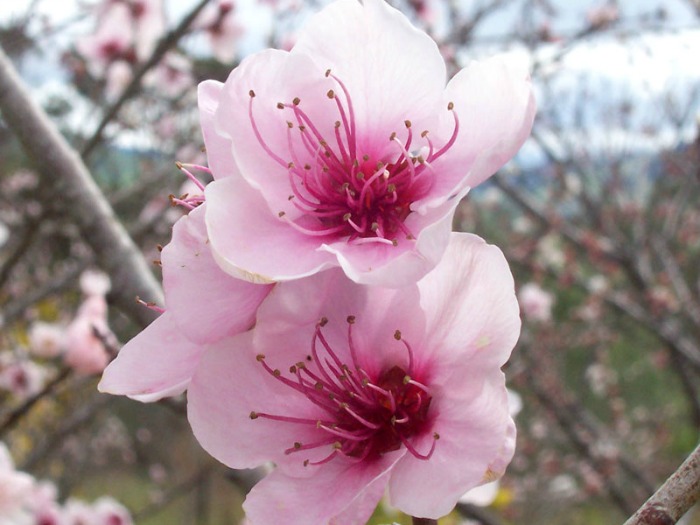 For a Mother or Grandmother
Peach Flowers
Peach flowers are sacred in China, representing longevity, romance, prosperity and growth. Paired with a beautiful vase, they're a wonderful way to express wishes for a good life to your mom.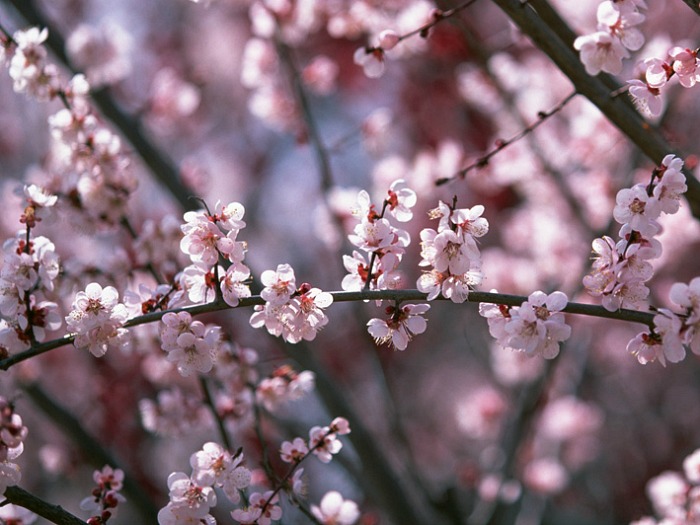 For Overcoming Adversity
Plum Flowers
Plum flowers blossom amidst frost and snow, giving them the long-admired qualities of firmness and solidity. Send plum flowers when you want to recognize inspiring courage or perseverance.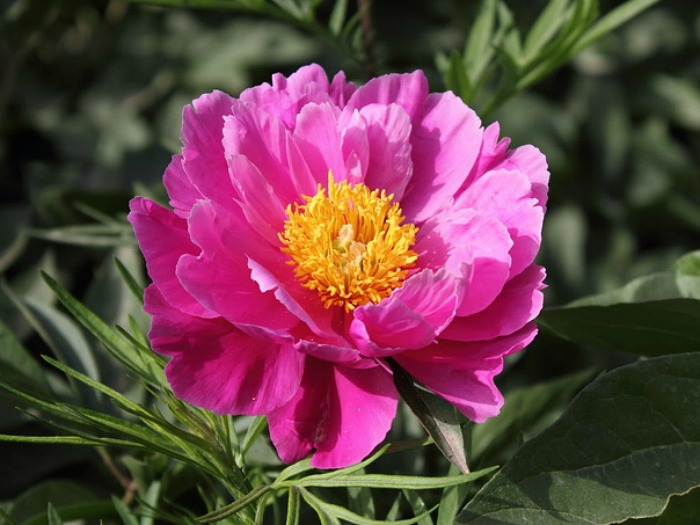 For Flawless Elegance
Peonies
Peonies are considered the very living symbol of nobility, a flower associated with wealth and honor, feminine beauty, innocence and charm. Send peonies when you wish to express great admiration or to recognize meaningful artistic or creative achievements.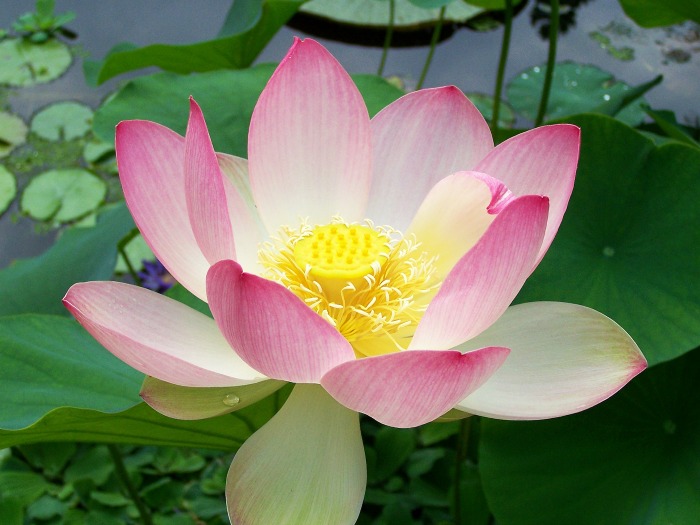 For Great Teamwork
Lotus Flowers
The word for lotus is a homonym for harmony, and these flowers represent pure hearts and auspicious events. Send lotus flowers after great collaborative achievements or to express wishes for unity and teamwork in the future.
Your turn! Do you have any advice for sending flowers and getting the symbolism right? I'd love to hear from you in the comments section below!
HT: Photo by Fusion Living.