The Lantern Festival, also known as the Yuan Xiao Festival, welcomes the lunar year's first full moon. It's a dazzling holiday that wraps up Chinese New Year's annual Spring Festival with a night of sparkling lights.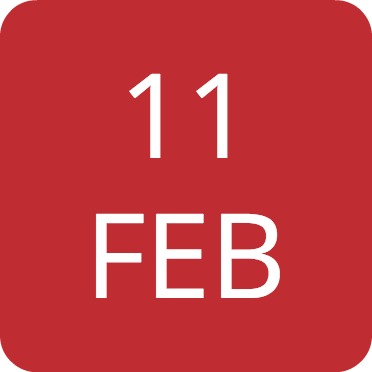 Mark Your Calendars
Lantern Festival 2017 is February 11, 2017. It takes place every year between February 5 and March 5 on the 15th day of the 1st lunar month.
Here's a simple guide to the holiday that sends people back to their daily routines fortified by the Spring Festival's good luck for the year ahead.
---
---
The Basics
The Lantern Festival celebration dates back some 2,000 years to lanterns hung in Buddhist temples by monks during the Han Dynasty. By imperial decree, temples, homes and palaces across China adopted the practice of hanging brightly-lit lanterns on the 15th night of the year's 1st lunar month. Once the Lantern Festival passes, there's no need to fear Chinese New Year taboos and it's appropriate to take down Chinese New Year decorations.
---
Lantern Festival Traditions
Outside of China, you're likely to see Lantern Festival celebrations in communities that also commemorate Chinese New Year. It's common to see street festivals and toned-down versions of the giant outdoor lantern exhibitions found in cities across China. The Chinese words for the lunar year's first month yuan and night xiao explain the Lantern Festival's alternate name, the Yuan Xiao Festival.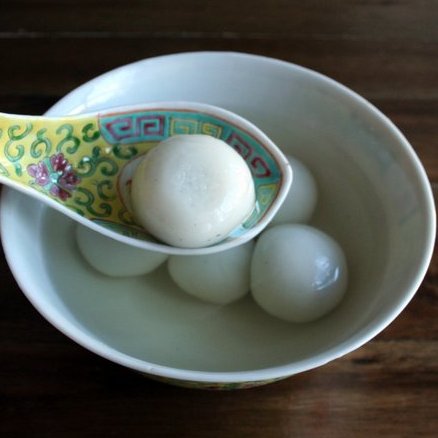 How to Make Tang Yuan
The glutinous rice balls known as tang yuan are the Lantern's Festival's iconic food. These round balls, most commonly filled with sweet sesame or red bean paste, resemble the shape of the full moon and symbolize family togetherness and happiness. Read More »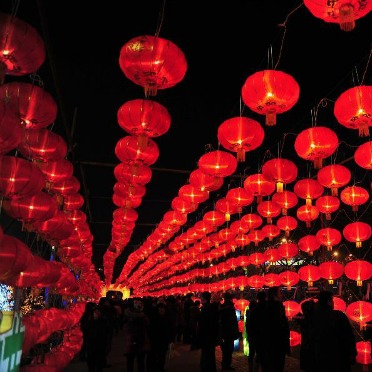 Enjoy Magnificent Lantern Displays
It's most fun to simply stroll the neighborhood at night taking in the lanterns displayed outside homes, arranged in parks and hung along streets. Red globes are most traditional, though you'll see everything from geometric shapes to dragons and other animals.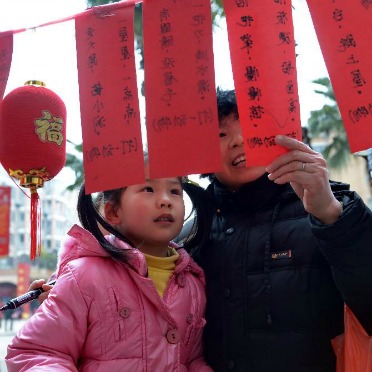 Solve Lantern Riddles
Shopkeepers and other lantern owners attach paper slips to their lanterns with riddles written on them referencing Chinese poems or folk tales. If you're clever enough to crack the code, you may win a prize.
---
When is the Lantern Festival?
The Lantern Festival takes place every year between February 5 and March 5 on the 15th day of the 1st lunar month. There is no time off granted for the Lantern Festival.
Lantern Festival dates through 2026 are below.
| Year | Date |
| --- | --- |
| 2015 | March 5 |
| 2016 | February 22 |
| 2017 | February 11 |
| 2018 | March 2 |
| 2019 | February 19 |
| 2020 | February 8 |
| 2021 | February 26 |
| 2022 | February 15 |
| 2023 | February 5 |
| 2024 | February 24 |
| 2025 | February 12 |
| 2026 | March 3 |
Your turn! Do you have any other questions about celebrating the Lantern Festival? I'd love to hear from you in the comments section below!
HT: Photo by BoomsBeat.