The Mid-Autumn Festival, also known as the Chinese Moon Festival, brings families together to celebrate the harvest under a full moon. The holiday is all about giving thanks, for nature's abundance and for joyful reunions with loved ones.
Mark Your Calendars
Mid-Autumn Festival 2018 is September 24, 2018. It takes place every year with the full moon that falls on the 15th day of the 8th month on the lunar calendar.
Here is a collection of easy activities, recipes and crafts with step-by-step directions to help your family celebrate what's arguably the second most important holiday on the Chinese calendar.
---
---
The Basics
The Mid-Autumn Festival is a harvest festival that focuses on the spirit of gratitude. So the ancient story goes, the beautiful Chang'e drank an elixir of immortality and flew to the moon, while the archer Hou Yi later became the God of the Sun. The forlorn couple is reunited once a month when the full moon burns brightly from the force of their love. Today, the Mid-Autumn Festival is celebrated to mark the end of the harvest season, while giving thanks for the gifts of family unity and togetherness.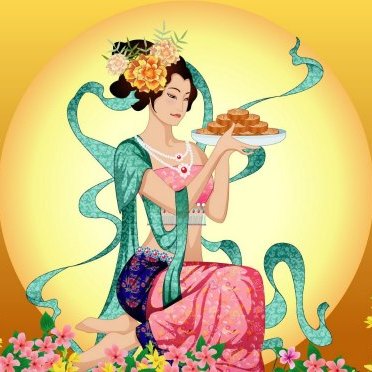 History & Folklore
The Mid-Autumn Festival is a fall festival with origins in moon worship that marks the turning of the seasons and life's cycles between new and old. The holiday is one of the three big festivals designated for the living — the others are Chinese New Year and the Dragon Boat Festival. Read More »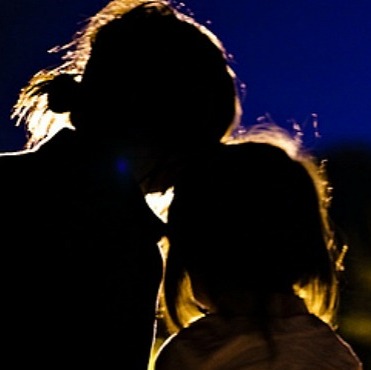 The Origins of Mid-Autumn Festival Traditions
Mid-Autumn Festival traditions focus on thanksgiving and reunion, themes that should resonate in today's fast-paced world. The full moon symbolizes unity and offerings are made in the hopes for long life, reunion with distant relatives and new romance. Read More »
---
Activities
The simplest way to celebrate the Mid-Autumn Festival is to visit with family and close friends, casually chatting under the moonlight. It's an opportunity to slow down and enjoy the simple pleasures in life. The holiday feels like an all-American evening at the town park or bandstand, just with mooncakes, tea and brightly-colored lanterns.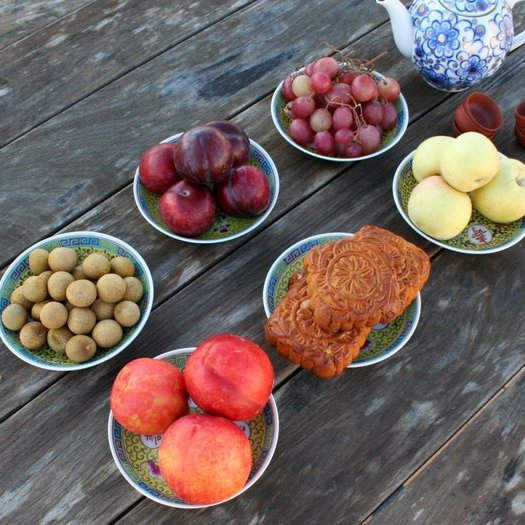 How to Prepare for the Mid-Autumn Festival
In its themes and spirit, the Mid-Autumn Festival most closely resembles Thanksgiving among American holidays. Use this step-by-step checklist to plan a traditional family dinner followed by an outdoor picnic under the moon. Read More »
---
Recipes
You'll see mooncakes for sale in every Chinatown bakery during the days leading up to the Mid-Autumn Festival. Businesspeople dutifully gift tins of high-end mooncakes to clients and families buy their favorites for their own Mid-Autumn Festival celebrations. You can make mooncakes and their cousin, the picture pastry, at home with really terrific results.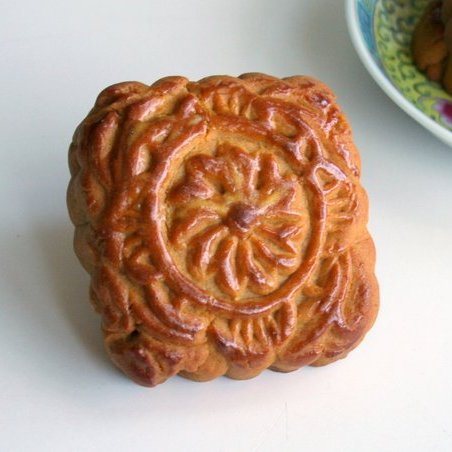 How to Make Mooncakes
The Mid-Autumn Festival's iconic food are sweet, rich mooncakes that are frequently gifted among friends and family. Making your own mooncakes at home adds a really personal touch to your family celebration. It's a delicious and incredibly satisfying experience. Read More »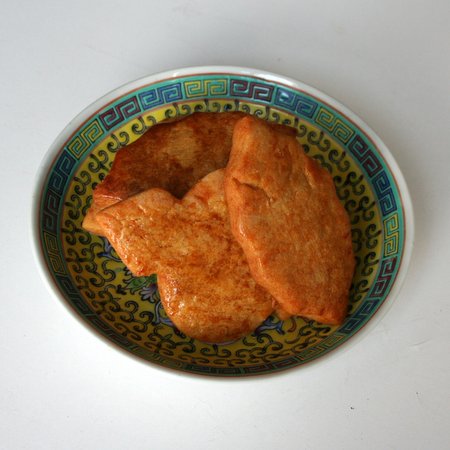 How to Make Picture Pastries
Though mooncakes are undeniably the Mid-Autumn Festival's signature pastry, the lesser-known "picture pastry" or "mooncake biscuit" shouldn't be forgotten. Made at home, they're a fun afternoon baking project that's perfect to undertake with kids at the kitchen counter. Read More »
---
Crafts
Lanterns are a beautiful source of light during Mid-Autumn Festival celebrations, as well as a traditional toy that kids parade around under the full moon. They're commonly shaped into whimsical animals or geometric shapes and made from wire and colored cellophane. Given an hour and a few household supplies, you can create a beautiful rectangular lantern that your child can decorate with pictures, Chinese characters or streamers. The options are limitless.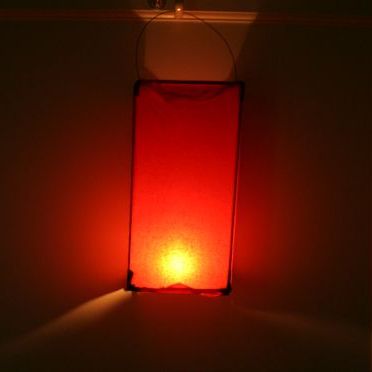 How to Make a Lantern
Lantern making is a traditional Chinese art that's kept alive in classrooms and at home craft tables during the days before the holiday. It's a cherished and widely-practiced children's activity that's really easy to keep alive at home. Read More »
---
Buying Guides
Prior to the Mid-Autumn Festival, it's a good idea to pick up tea, round fruits and supplies to make mooncakes, but that's all you'll really need. You'll also want to select a few children's books to help introduce young readers to the holiday.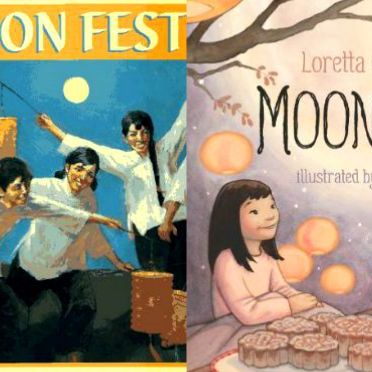 Best Children's Books About the Mid-Autumn Festival
The Mid-Autumn Festival really lends itself well to children's books. There's wonderfully evocative folklore, fun traditions involving delicious food and bright lanterns and an overall emphasis on spending time with family. A storyteller's dream! Read More »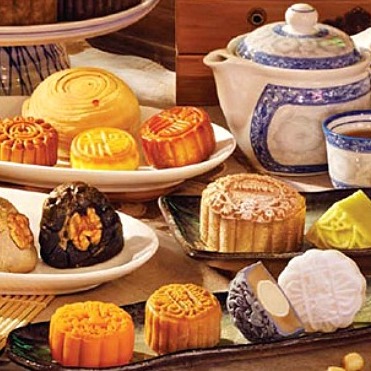 How to Buy Mooncakes
Mooncakes are sold with a variety of fillings ranging from lotus seed paste and red bean paste to mixed nuts and fruit. Use this guide to learn everything you'll need to buy with confidence. Read More »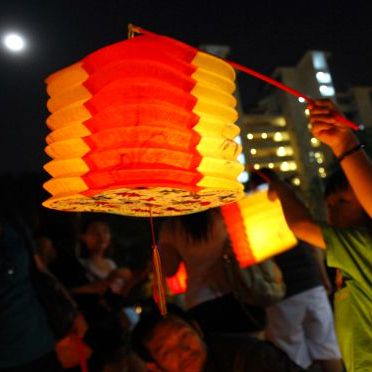 How to Buy a Lantern
If you're strapped for time, it may be more realistic to buy a Mid-Autumn Festival lantern, rather than making it. Depending on your preference, you can either stay faithful to tradition or choose a more contemporary design with some savvy online shopping. Read More »
---
I hope you have a great time celebrating the Mid-Autumn Festival this year with these easy activities, recipes and crafts. Please comment below if there are additional resources you would like to see added to the site!
HT: Photos by Jason Lee, Singapore Reference, the Sacramento Bee, Xinhuanet and IUSM Davis.