This article is part of our series on Chinese American History. Sign up for our newsletter to receive family-friendly activity, recipe and craft ideas throughout the year!
In recent years, the annual Academy Awards have inspired increasingly prominent dialogue on social media and in the press about the representation of minorities in Hollywood storylines, on screen and behind the camera.
No Chinese American has ever been nominated for an Oscar as Best Actor or Best Actress in a leading role. Only Haing Ngor, Meg Tilly and Jennifer Tilly, all half-Chinese, have ever even been recognized with nominations for work in supporting roles.
This lack of recognition conceals a generation of notable Chinese American achievements in Hollywood. Powerful individual performances, both on screen and off, have gradually compelled greater visibility and more accurate cultural representation from the entertainment industry.
Chinese Americans can point with pride to the films of director Ang Lee (Crouching Tiger, Hidden Dragon), the performances of early Hollywood stars Anna May Wong (The Thief of Bagdad) and Nancy Kwan (The World of Suzie Wong), the documentaries of Freida Lee Mock (Maya Lin: A Strong Clear Vision) and the cinematography of James Wong Howe (The Rose Tattoo).
Nevertheless, Chinese Americans and other minorities still require greater visibility and empowerment in popular culture. Though the entertainment industry has largely moved past the exotic, titillating stereotypes of early Hollywood and the character-defining immigrant experiences of the 1980s, movies have yet to reach a point where characters can transcend race. Chinese Americans still seldom play multi-dimensional roles or play leads and love interests in big-budget Hollywood productions.
Against this backdrop, perhaps it's most important to lift up the performances of "Bond girls" Tsai Chin and Michelle Yeoh, the steady career of actress Lucy Liu (Charlie's Angels), multiracial stars like Keanu Reeves (The Matrix) and the adaptation of Chinese productions like Internal Affairs by the American director Martin Scorsese in The Departed. All represent "ordinary" professional opportunities for Chinese Americans to showcase their talents and advance to better roles.
This progression from visibility to cultural integrity to mainstream acceptance underlies our nominees below for Best Chinese American Movie. Let's celebrate the early ground-breaking performances, the contemporary examinations of the immigrant experience, the voices behind illuminating documentaries and, most recently, the space to explore universal themes that all audiences can relate to.
---
Daughter of Shanghai (1937)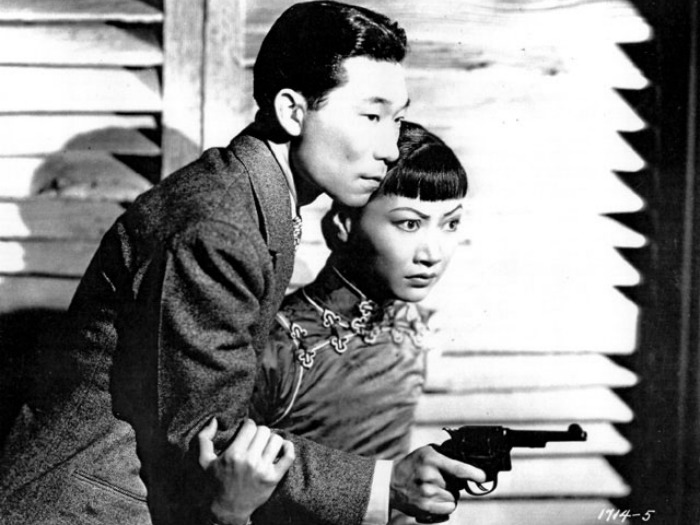 Anna May Wong was the first Chinese American movie star. In the late 1930s, she completed a string of B movies which gave her the opportunity to play leading roles not usually afforded to Chinese American actors at the time. Among these efforts is Daughter of Shanghai, in which Wong plays a night club dancer working to expose a ring of criminals smuggling illegal aliens into San Francisco.
IMDB: 6.6
Rotten Tomatoes: Not Rated
View a tribute to Anna May Wong on YouTube »
---
Flower Drum Song (1961)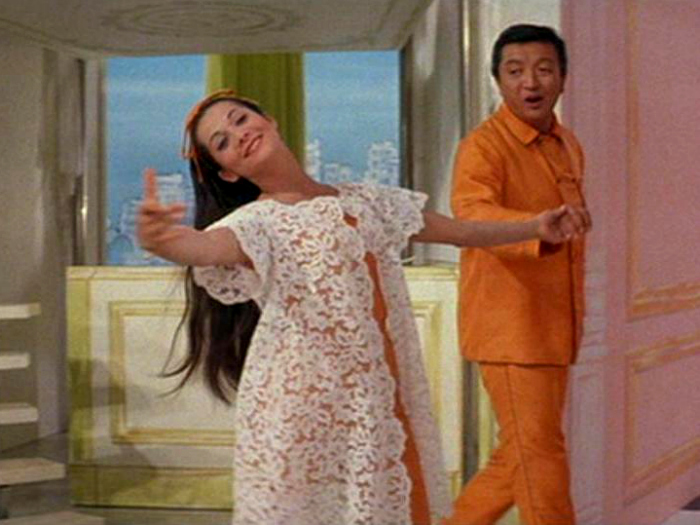 After starring in The World of Suzie Wong, Hong Kong-born actress Nancy Kwan returned to the screen in an adaptation of Rodgers & Hammerstein's Flower Drum Song (noted at the time for being the first big-budget American film to feature an all-Asian cast). In Flower Drum Song, a young woman arrives in San Francisco from China to enter into an arranged marriage with a night club owner who is involved with his leading showgirl.
IMDB: 7.0
Rotten Tomatoes: 73%
View the trailer on YouTube »
Buy the movie from Amazon.com »
---
Chan is Missing (1982)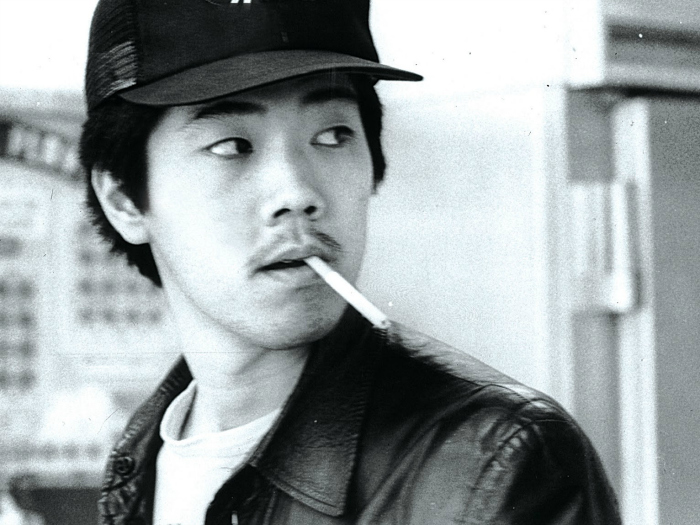 San Francisco Chinatown is the real star of Chan is Missing. As Roger Ebert notes in his review, the film avoids the egregious mass-produced Hollywood cliches about life in Chinatown, instead providing the audience "a warm, low-key, affectionate and funny look at some real Chinese Americans." The heroes of the film, two taxi drivers, go looking for Chan because he owes them some money and he has disappeared.
IMDB: 7.1
Rotten Tomatoes: 76%
View the trailer on Vimeo »
Buy the movie from Amazon.com »
HT: Photo by Nancy Wong.
---
Who Killed Vincent Chin? (1987)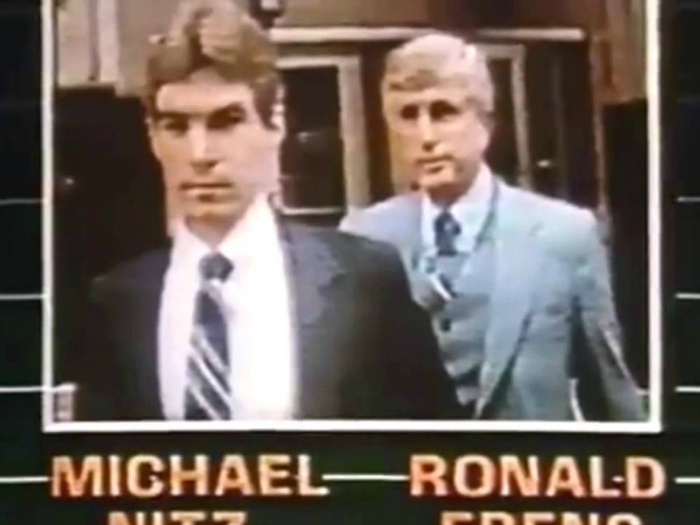 This Academy Award nominated documentary covers the 1982 murder of Vincent Chin in Detroit, a seminal moment in contemporary Chinese American history. Despite their bloody crime, the assailants initially receive lenient sentences due to a plea bargain. The troubling outcome of the case outrages civil rights advocates, who fight for justice and struggle to prove that Chin's attackers had racist motivations.
IMDB: 7.8
Rotten Tomatoes: Not Rated
View the trailer on PBS »
View the movie on VidMe »
---
The Wedding Banquet (1993)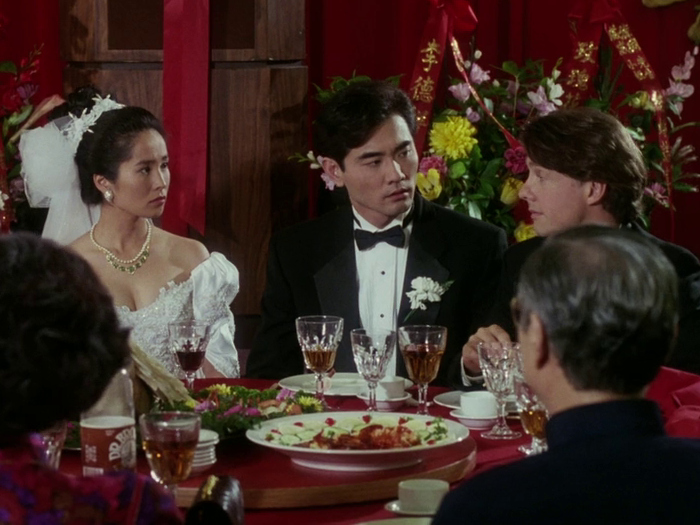 Released within a month of one another in 1993, The Wedding Banquet and The Joy Luck Club both introduced fully-realized Chinese American characters wrestling with traditional and contemporary social issues. The Wedding Banquet is about a gay Taiwanese immigrant man who marries a mainland Chinese woman to placate his parents and get her a green card. His plan backfires when his parents arrive in the United States to plan his wedding banquet and he has to hide the truth of his partner.
IMDB: 7.7
Rotten Tomatoes: 87%
View the trailer on YouTube »
Buy the movie from Amazon.com »
---
The Joy Luck Club (1993)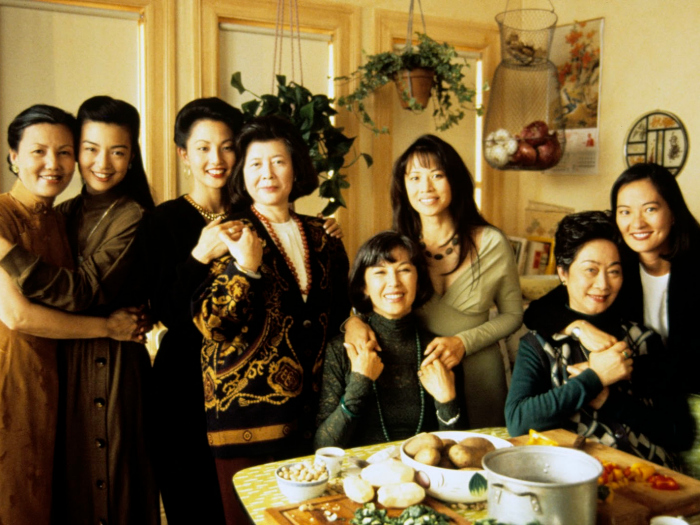 For adults who came of age during the 1980s, The Joy Luck Club is probably the most widely-recognized movie about Chinese American life and family relationships. Adapted from a novel by Amy Tan, The Joy Luck Club explores the lives of four older Chinese women and their daughters. The film reveals how their lives are shaped by the clash of Chinese and American cultures as they strive to understand their family bonds and one another.
IMDB: 7.6
Rotten Tomatoes: 89%
View the trailer on YouTube »
Buy the movie from Amazon.com »
---
Maya Lin: A Strong Clear Vision (1994)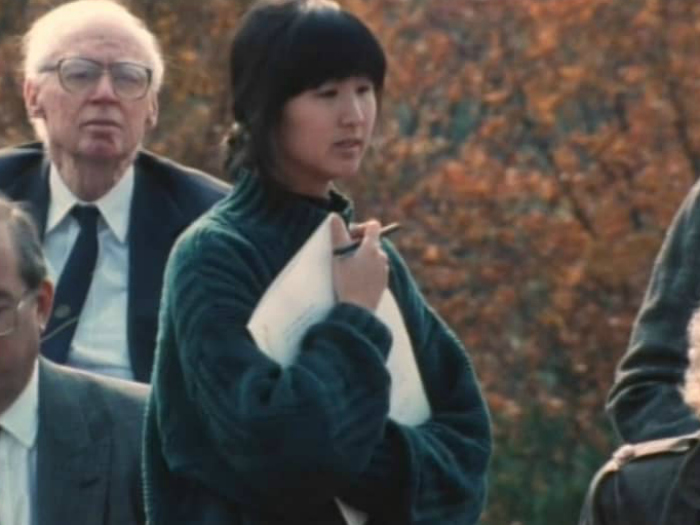 Though the Vietnam Veterans Memorial in Washington, D.C. became one of the most beloved memorials in the world, Maya Lin's design was initially greeted with skepticism and outrage. Freida Lee Mock's Academy Award-winning documentary explores the creation of the monument and Lin herself, an unknown architect whose entry had been selected after a nationwide competition.
IMDB: 7.5
Rotten Tomatoes: 82%
View the trailer on YouTube »
Buy the movie from Amazon.com »
---
Saving Face (2004)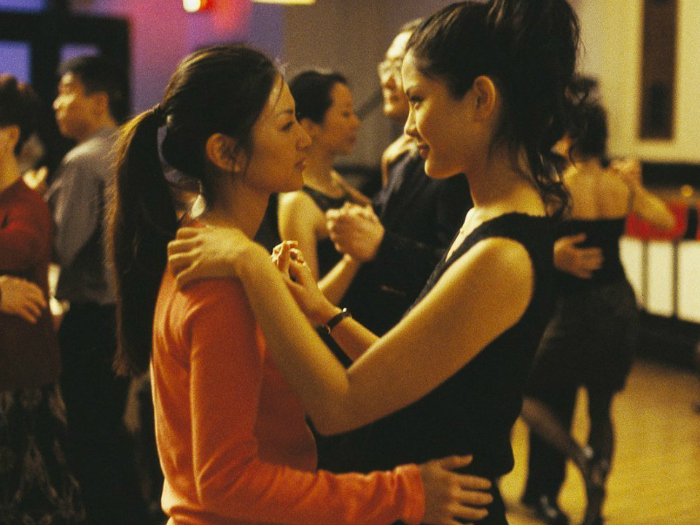 Saving Face is a tender romance and light-hearted comedy that explores love and relationships across generations in contemporary times. A Chinese American lesbian and her traditional mother are reluctant to go public with their secret loves that clash with cultural expectations.
IMDB: 7.5
Rotten Tomatoes: 88%
View the trailer on YouTube »
Buy the movie from Amazon.com »
---
9-Man (2014)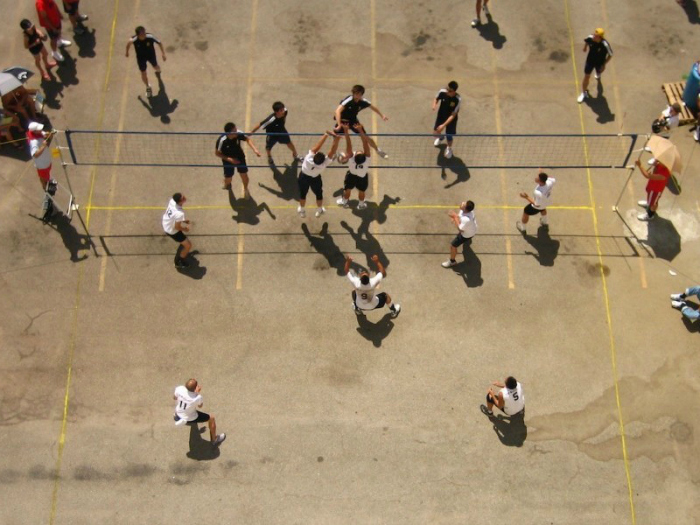 Documentaries like 9-Man delve deeply into previously-unexplored corners of the Chinese American experience. Director Ursula Liang explains, "9-Man is a story about streetball battles in the heart of Chinatown, featuring a chaotic, Chinese-only game played in parking lots and alleys since 1938. Pivoting between oil-spotted asphalt and jellyfish-filled banquets, the film captures the spirit of 9-Man…as players gun for a championship and fight to preserve a faded tradition in a society rife with change."
IMDB: 8.1
Rotten Tomatoes: 100%
View the trailer on YouTube »
Buy the movie from 9-Man »
---
My Life in China (2014)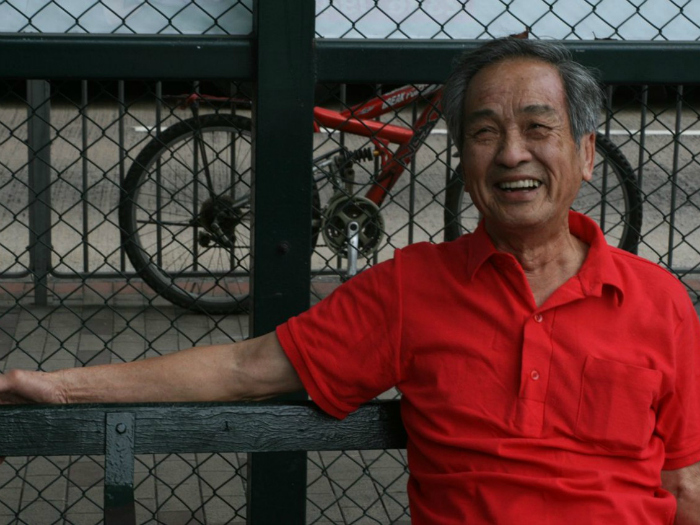 My Life in China is a father-son story, a deeply personal journey focused around director Kenneth Eng's family and his father's history since leaving China and coming to America. Upon their visit to rural China for the first time in 18 years, Eng and his father retrace the perilous steps his father chanced in search of a better life. A movie sure to resonate with Chinese Americans born in the United States with parents who emigrated from China.
IMDB: 7.8
Rotten Tomatoes: Not Rated
View the trailer on Vimeo »
Buy the movie from Amazon.com »
###
Honorable Mention
Year of the Dragon (1985) * Dim Sum: A Little Bit of Heart (1985) * A Great Wall (1986) * Restless (1998) * Red Doors (2005) * Shanghai Kiss (2007) * A Thousand Years of Good Prayers (2007) * Children of Invention (2009) * Shanghai Calling (2012).
Your turn! How does your family talk about Chinese Americans in pop culture? What other movies would you add to this list? I'd love to hear from you in the comments section below!