This article is part of our Dragon Boat Festival Family Guide. Sign up for our newsletter to receive our best activity, recipe and craft ideas before every Chinese holiday.
Aside from reading children's books, it can be challenging to convey cultural stories and folklore to young children. After all, how to do you talk about thousands of years of history with someone still grasping the basic concept of time?
Consequently, crafts and play are great ways to celebrate a holiday like the Dragon Boat Festival with toddlers and others in the pre-K set. If we can get our kids excited about the general notion of holidays and history today, it creates a natural opening to get deeper into the details as they get older.
I've watched my son play in his bathtub for months now with an assortment of boats, cups and dinosaurs, which got me thinking that racing toy dragon boats would be right up his alley. We created a terrific boat together based on a design adapted from Nina Simonds' Moonbeams, Dumplings & Dragon Boats.
Real dragon boats are made from wood, but you can make your own miniature dragon boats from glossy or laminated paper. If you make more than one boat, you have enough for a bathtub race! Propel them through the water by creating waves with your hands.
Here's how to make a bathtub-sized dragon boat, step-by-step. The detailed tutorial with pictures and directions is at the bottom of the page.
Your turn! Can you share any tips from your experience making this dragon boat? Want to ask a question before making them yourself? I'd love to hear from you in the comments section below!
---
Bathtub-Sized Dragon Boat
Makes: 1 Dragon Boat | Prep Time: 5 Minutes | Project Time: 1 Hour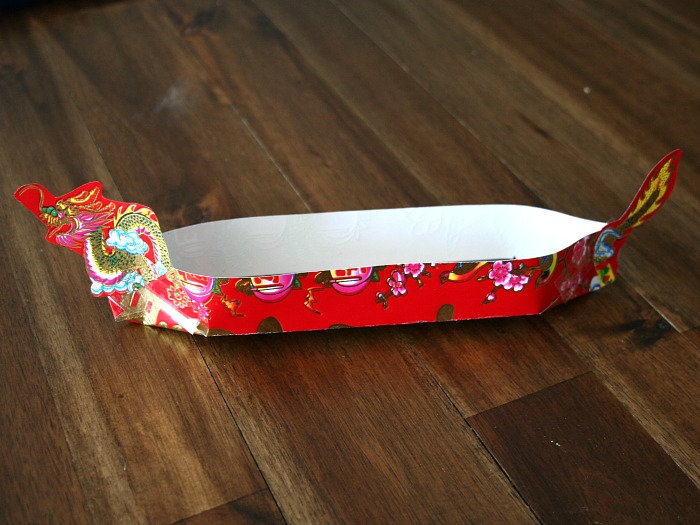 Materials
1 piece of 8.5″ by 11″ glossy or laminated paper
Scotch tape
Stapler
Scissors
Pen or pencil
Colored crayons or markers
Two pennies
Dragon boat template
---
Step-By-Step Tutorial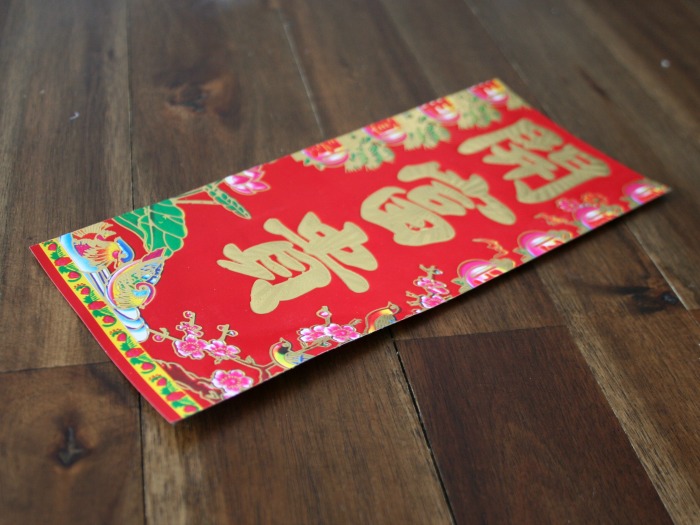 I started with a single 8.5″ x 11″ piece of paper. Make sure that at least one side is either glossy or laminated, so that your completed boat doesn't get water-logged and sink. I recycled an old Chinese New Year decoration for our boat.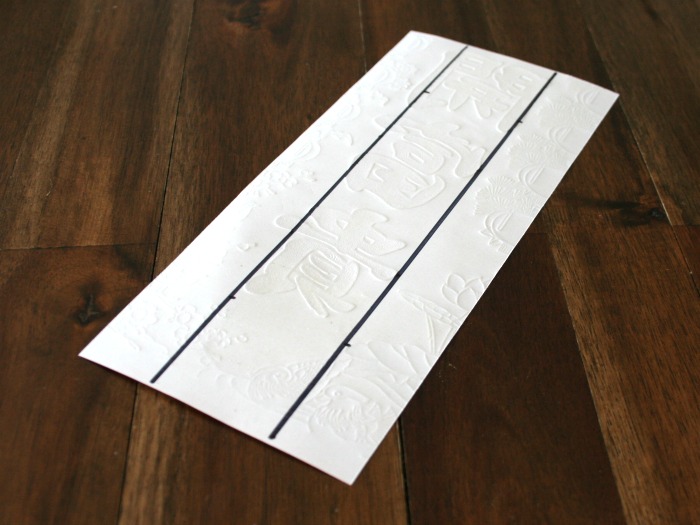 I traced my toy dragon boat template onto the back of my piece of paper, then cut the paper down to size. You can also print the template onto the piece of paper. The finished dragon boat will be about 9″ long.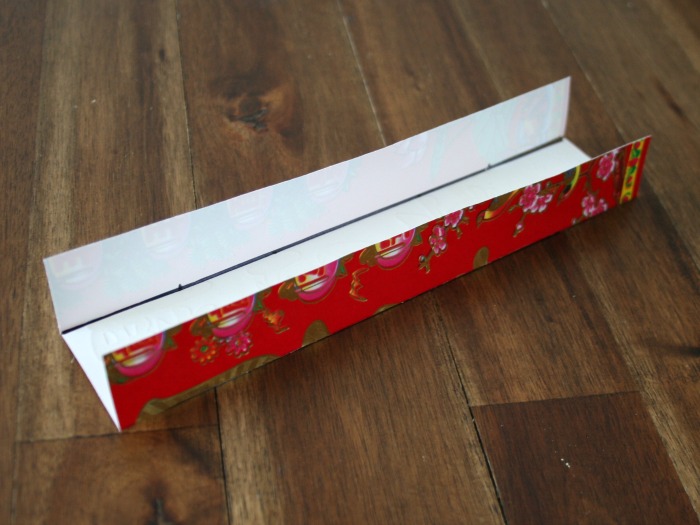 I folded the sides of the boat upward and cut the 1.5″ slots at either end of the boat that will form the boat's bow and stern. If you're working from plain paper, use your colored markers to decorate the sides of your dragon boat with scales or other patterns.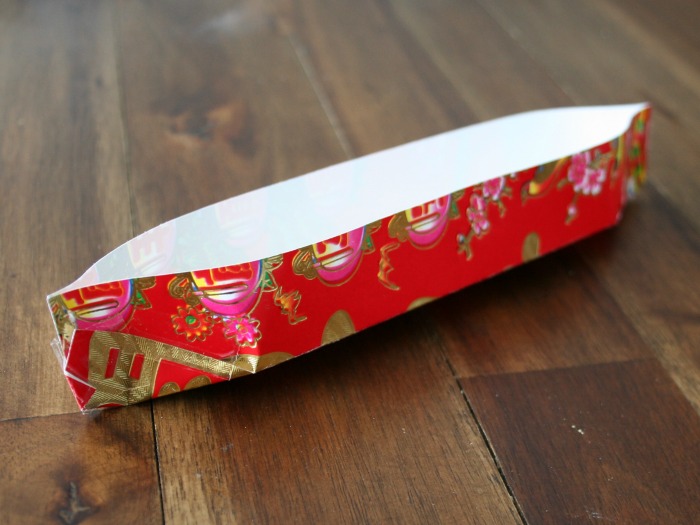 I stapled together the two ends of the bow and stern, and then wrapped the loose ends of paper from the bottom of the boat up around the sides, affixing them with scotch tape.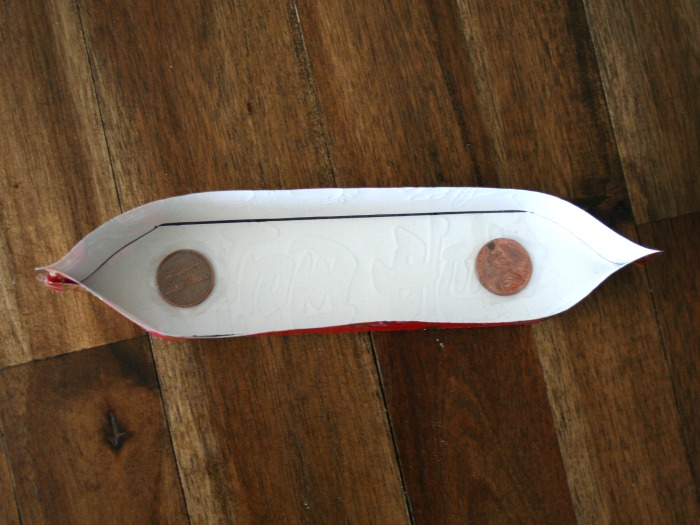 I taped pennies at either end of the bow and stern for ballast. You're making a flat-bottomed boat, so this should be enough to keep the boat steady in the tub.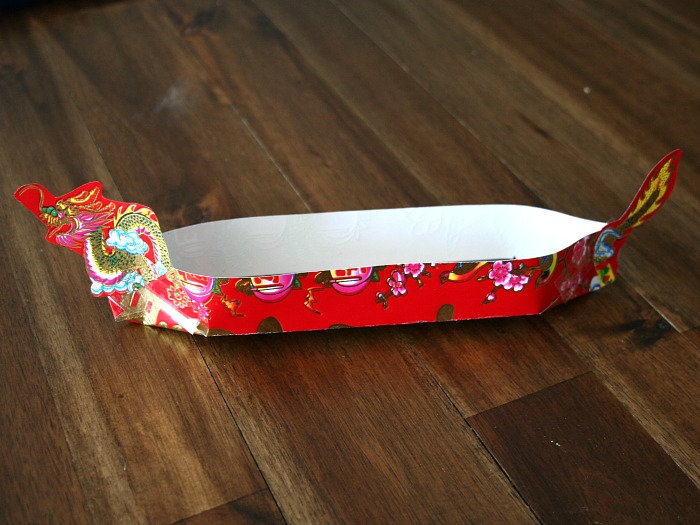 Finally, I affixed dragon head and tail pictures at the front and back of the boat. You can either draw these yourself or print them out from the Internet and color them in. Your finished dragon boat is ready to take to the high seas of your bathtub!