This article is part of our collection of Family-Friendly Activities. Sign up for our newsletter to receive family-friendly activity, recipe and craft ideas throughout the year.
Turning onto Highway 160 with the last of San Francisco's commuter towns receding in the rear view mirror drops you into a storybook world of green fields, orchards and honeysuckle-scented air. If visiting Chinatown summons images of a big American city, then the idea of finding a Chinese community in this fertile corner of the Sacramento-San Joaquin Delta might be quite unexpected.
In fact, the Chinese have a long history in this region of rural California, starting in the 1860s when thousands of laborers completed the backbreaking reclamation projects that first made farming in the Delta possible. After building levees that recovered some 88,000 acres of swampland, many of these industrious immigrants remained to farm the soil and build their lives, despite prevailing anti-Chinese racism at the time.
By the turn of the 20th century, a network of small Chinese communities lined the Sacramento River in rural towns like Courtland, Isleton, Hood and Rio Vista. After fire destroyed Walnut Grove's Chinese quarter in 1915, some residents relocated a mile upriver to found a new town called Locke, which remains to this day the only town in the United States built and exclusively inhabited by the Chinese.
One recent afternoon, I eased off an elevated levee road into the parking lot of Locke's Boarding House Museum, where I was welcomed by Clarence Chu, a board member of the non-profit charged with preserving and reviving the town. I was eager to learn more about why visitors, and especially families, should make the 90 minute drive from San Francisco to see Locke.
"The Chinese are known for building the railroad," Clarence told me. "Our history in the Delta is overlooked. People don't realize that without the levees the Chinese built, all this farmland would be under water. It's all swampland here."
In its heyday between the 1920s and 1940s, Locke was a bustling Chinese community with a population of 600 that swelled to 1,500 during planting and harvest seasons. Multiple restaurants, markets, brothels and gambling halls made the town a regional destination for the Chinese laborers who sowed pears, potatoes and asparagus in the surrounding fields.
Locke began to decline following World War II, as the town's young people left for new opportunities and machines replaced agricultural jobs formerly performed by hand. Once the handful of Chinese residents left in town are gone, a connection with an important era in California's agricultural history will be lost.
"Visit Locke to see and understand the lives of the early immigrants who came to this country," Clarence continues. "See how they were mistreated and discriminated against, yet were able to raise successful families. They always looked upon themselves as people willing to sacrifice for the next generation."
Today, Locke remains the largest, most complete example of a rural, agricultural Chinese American community in the United States. The town's quiet streets stand testament to the tenacity of immigrants who helped create one of the most productive farming regions in the country, while putting down roots themselves.
"Locke attracts visitors from all over the world," Clarence concludes. "It's the unique story of a little town in the United States built by the Chinese for the Chinese over 100 years ago."
---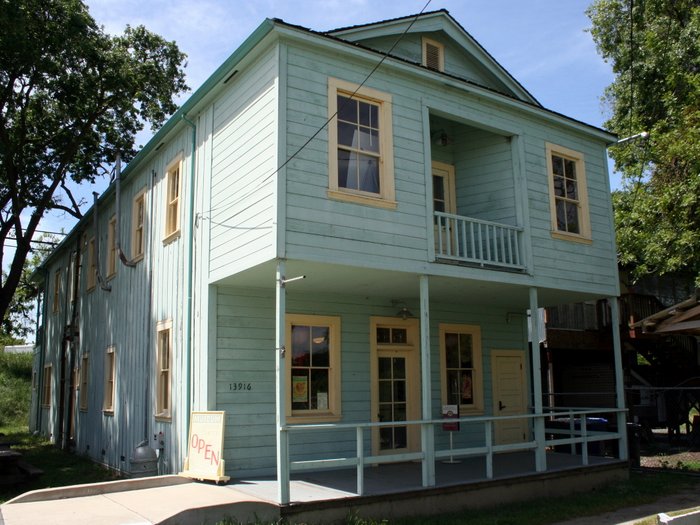 Play
Boarding House Museum
The best place to start your visit, the Boarding House Museum contains excellent exhibits about Locke's residents and history. Climb to the second floor to see the restored rooms that housed seasonal farm laborers. Originally built in 1909, and operated as a boarding house by the Kuramoto family from 1920 to 1942, the building was renovated and opened as a museum in 2008.
13916 Main Street
Locke, CA 95690
Main Street
Locke's main attraction is Main Street, which has a mixture of residential and commercial buildings, along with the town's four small museums. Peek through the windows of the Yuen Chong Market, which sold groceries and dry goods, and imagine excited crowds heading into the Star Theater, which hosted movies and Chinese opera productions.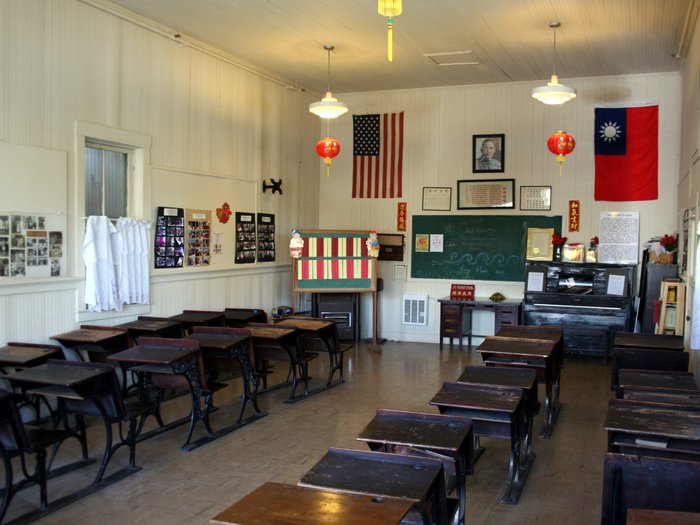 Joe Shoong Chinese School
Built in 1915 and used as a community meeting space until 1926, this beautifully-preserved school was refurbished in 1952 with funding from Joe Shoong, founder of the National Dollar Store chain. Rows of wooden desks and photos of past students providing a heartwarming glimpse of a place where children learned Chinese in the hours before dinner each night.
13920 Main Street
Locke, CA 95690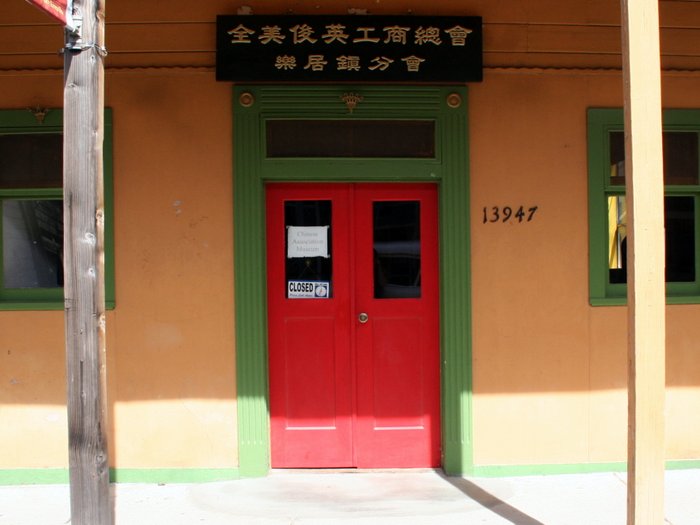 Jan Ying Benevolent Association
A community services building for people from the Zhongshan region, an area about 50 miles west of Hong Kong. With its headquarters in San Francisco, this regional office was eventually closed in 1990 for lack of new members in town. The association provided aid to new immigrants, mediated disputes and provided temporary lodging in the building's upper levels.
13947 Main Street
Locke, CA 95690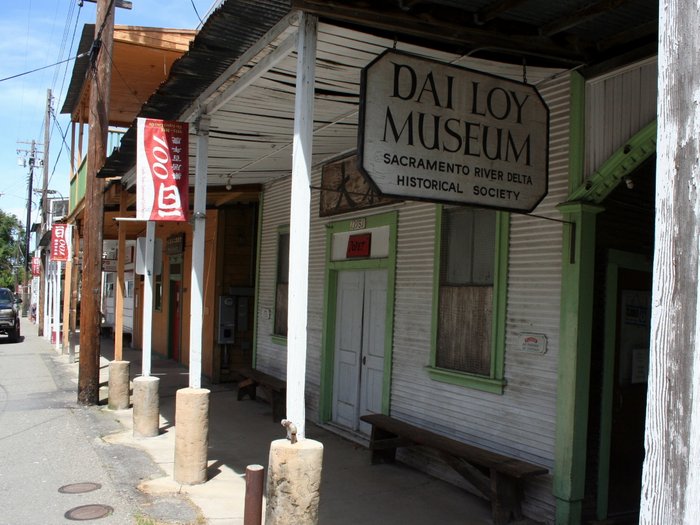 Dai Loy Museum
Built in 1915 by one of Locke's founders, Lee Bing, this gambling hall was in continuous operation until shut down by Sacramento County officials in 1950. It provided a meeting place for local residents to play games like Mai Biu, Fan Tan and Pai Gow.
13951 Main Street
Locke, CA 95690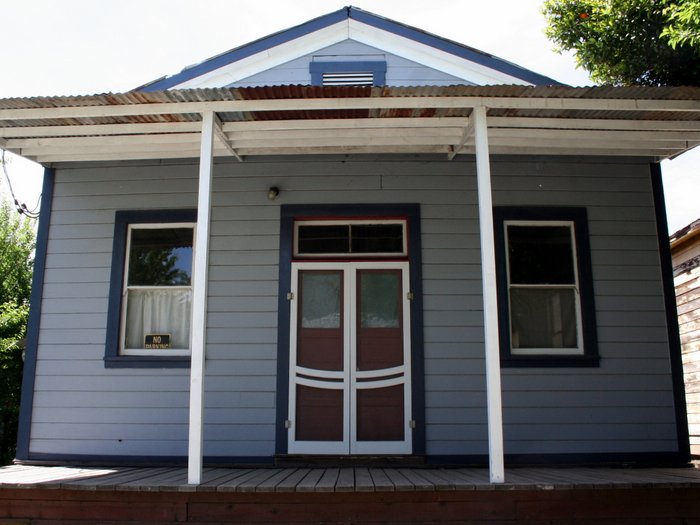 Back Street Architecture
Remember that Locke was built on leased land, because Chinese immigrants were not allowed to own real estate in 1915. As you wander behind Main Street onto Key Street and Levee Street, note how plain the buildings are. When Locke was built, residents did not think of it as a permanent home because a change in the land's ownership may have forced them to leave.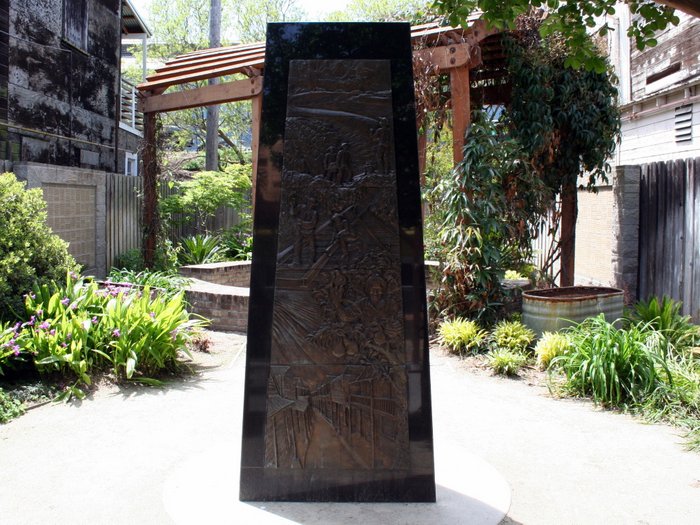 Locke Memorial Park
Located just off Main Street, the Locke Memorial Park pays tribute to the Chinese immigrants who first came to California in search of gold and later stayed to build their lives in America. A black granite monument designed by Elyse Marr, the granddaughter of Yuen Chong Market operator George Marr, welcomes visitors.
---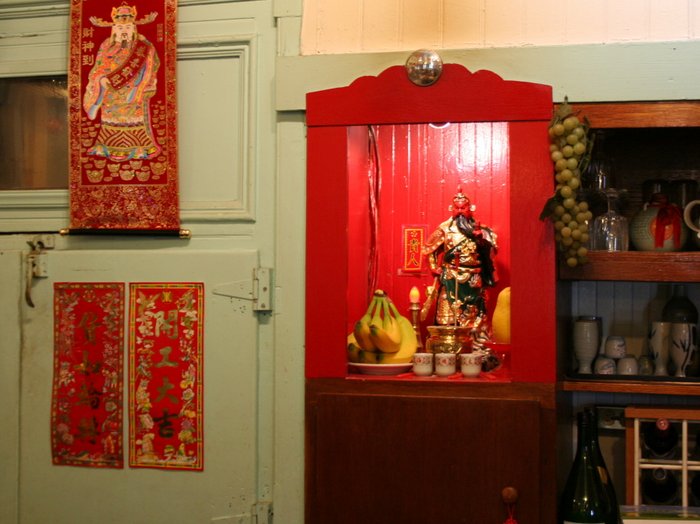 Eat
Locke Garden Restaurant
Locke's only Chinese restaurant is housed in one of the three buildings in town constructed before 1915. Without a local Chinese community to serve today, the restaurant's menu is decidedly Chinese American with genre staples like Beef with Broccoli and Cashew Chicken. My food came out hot and tasty.
13967 River Rd
Locke, CA 95690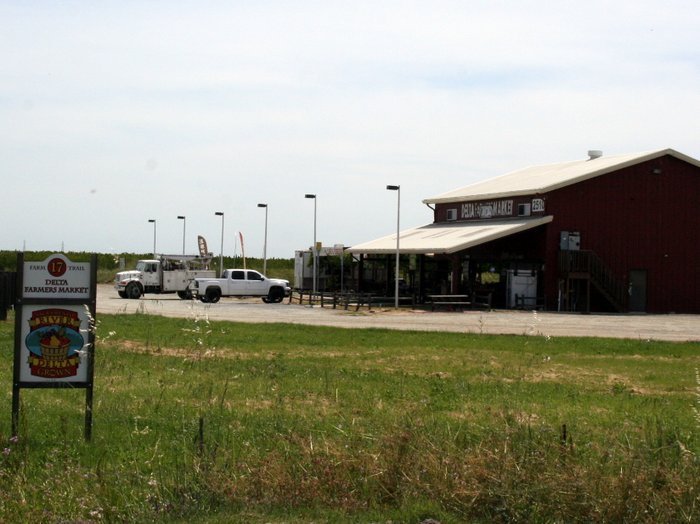 Delta Farmer's Market
Located at just off Highway 160 at the Rio Vista bridge crossing, the Delta Farmer's Market is a great place to sample the Delta's agricultural bounty and get into the spirit for a visit to Locke. Taste fruits, honey and olive oil produced in the area.
2510 CA Highway 12
Isleton, CA 95641
---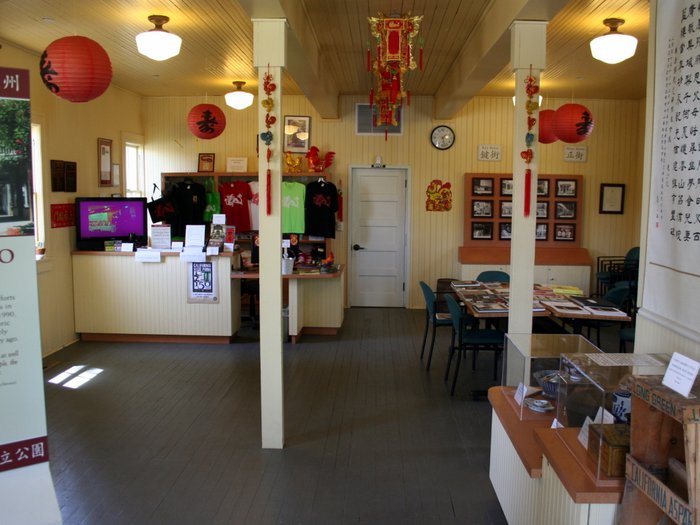 Shop
Boarding House Museum Store
Along with its excellent exhibits, the Boarding House Museum features a terrific store with town guidebooks, t-shirts and publications about Locke like Jeff Gillenkirk and James Motlow's definitive history, Bitter Melon.
13916 Main Street
Locke, CA 95690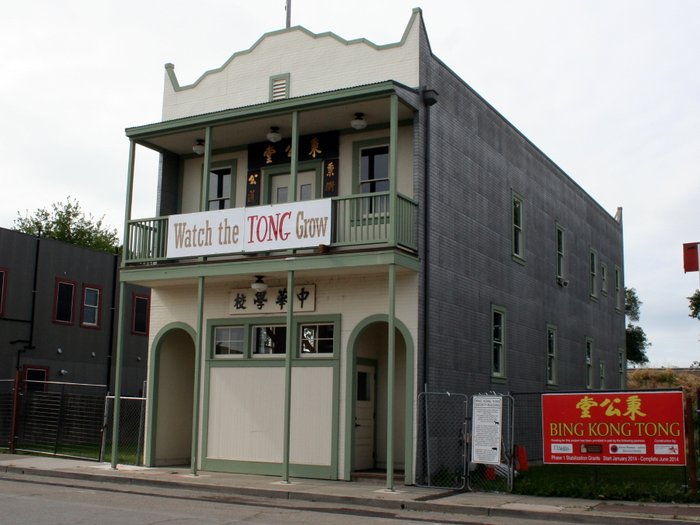 Delta Towns
You can make an entire day in the region uncovering traces of the Chinese American community in the Sacramento-San Joaquin Delta. Stop by the Chinese Historic District in neighboring Walnut Grove, as well as the Bing Kong Tong building in Isleton. Each of the main streets offers history and lots of fun cafes and shops.
---
Getting There
Winding Levee Roads
Getting to Locke is half the fun. Turning off Highway 4 onto Highway 160 in the Delta puts you on an original levee adjacent to the Sacramento River. You'll pass the historic towns of Isleton and Rio Vista on your way to Locke.
From San Francisco (90 min.): East on CA-24, North on 680, East on CA-4, North on CA-160.
From Sacramento (30 min.): South on 5, West on Twin Cities Road, South on CA-160.
Your turn! Has your family been to Locke? Want to ask a question before you visit? I'd love to hear from you in the comments section below!
---
Welcome to our fourth annual Asian-Pacific American Heritage Month Blog Series and Giveaway! Follow along all month for ideas about sharing with kids the rich cultures of this vast and varied region. Also, be sure to enter the giveaway below and link up your posts at the bottom of the page.
For even more ideas, visit our blog hops from last year, 2015 and 2014. You can also follow our Asia and Australia & Oceania boards on Pinterest.
May 1
Miss Panda Chinese on Multicultural Kid Blogs: 10 Fun Facts About Taiwan for Kids
May 5
Chinese American Family: Visiting Locke and Connecting with California's Rural Chinese History
May 11
The Art Curator for Kids: Chinese Bronze Vessels with Abstract Zoomorphic Designs
May 15
Crafty Moms Share: Our Japanese Tea Party
May 17
Bicultural Mama: The Limitations of DNA Testing for Asian Americans
May 19
Wise Owl Factory: Cherry Blossom Books and Craft Idea
May 22
Ketchup Moms on Multicultural Kid Blogs
May 24
All Done Monkey
May 25
Miss Panda Chinese
May 30
All Done Monkey

Asian Pacific American Heritage Month Giveaway
Enter below for a chance to win one of our great prize packages in our annual Asian Pacific American Heritage Month giveaway! The giveaway goes from May 1 to May 31, 2017, at midnight PT. If the winner falls outside the shipping area of a prize, that prize will revert to the next lower prize package. Read our full giveaway rules.
And for all of our readers, here is a special offer from our sponsor Tingomo! Use the code TENOFFTINGOMO to get 10% off any pre-order! (first kits to ship in July)
Grand Prize
From One Dear World: Set of 4 plush multicultural dolls, each with its own passport, plus the story book The Adventure of Hat Hunting in London, starring the dolls as the main characters
From Tuttle Publishing: Adventures in Asian Art, Indonesian Children's Favorite Stories, Malaysian Children's Favorite Stories, and Filipino Children's Favorite Stories
From Wisdom Tales: Rock Maiden – US Shipping Only
From Bollywood Groove: Go on a fun adventure with Maya & Neel and learn about famous festivals and places in India! In this very colorful, three-picture-book series, kids will learn about festival of lights – Diwali (Amazon best-seller), festival of colors – Holi and the home of Bollywood – city of Mumbai. US Shipping Only
From Miss Panda Chinese: Winner's choice of an "Everyday" learning unit with audio links
From Tingomo: Passport Craft™ Kit: Make Your Own NEPAL Paper Lanterns US Shipping Only, will ship in July
1st Prize
From World Music with Daria: set of tingsha (handbells) US Shipping Only
From Quarto Knows: Summer Under the Tamarind Tree, I is for Iran, and 50 Things You Should Know About the Vietnam War – US Shipping Only
From Monika Schröder: Saraswati's Way – US Shipping Only
From Miss Panda Chinese: Winner's choice of an "Everyday" learning unit with audio links
From Tingomo: Passport Craft™ Kit: Make Your Own NEPAL Paper Prayer Flags US Shipping Only, will ship in July

2nd Prize
From The Dumpling Mama: Pack of 20 good luck envelopes: Give good luck wishes with money in a red envelope. Perfect for Lunar New Year, birthdays, graduations, and holidays US/Canada Shipping Only
From Kathleen Burkinshaw: The Last Cherry Blossom – US Shipping Only
From Candlewick Press: A Piece of Home and Bronze and Sunflower – US Shipping Only
From Miss Panda Chinese: Winner's choice of an "Everyday" learning unit with audio links
Share Your Posts!