This article is part of our Chinese New Year Family Guide. Sign up for our newsletter to receive family-friendly activity, recipe and craft ideas throughout the year!
Planning for Chinese New Year involves two main themes. First, clearing away all of the previous year's bad luck. And, second, preparing the home to receive the next year's good luck.
Many businesses close for the two-week duration of the Chinese New Year festival and you're really not supposed to cook or clean in the days after New Year's Eve, so there's also an element of "stocking up" prior to the holiday. It's a bit like those television reports you'll see about people frantically shopping before a big storm arrives.
Back in ancient China, major holidays like Chinese New Year were typically the only times all year when a family would enjoy a feeling of abundance. This provides the context for why, even today, a typical Chinese New Year shopping list overflows with foods such as meat and poultry, fruits and vegetables, rice and flour, alcohol, and symbolic items like incense and candles, calendars, firecrackers and new clothes.
With shopping complete and the pantry full, the second stage of Chinese New Year planning involves preparing everything you've bought. There are red envelopes to stuff, a family reunion dinner to cook and a house to thoroughly clean.
All of this planning and preparation culminates on New Year's Eve. With a clean home, a clear mind and a delicious meal on the table, you can welcome the New Year with a crescendo of firecrackers at midnight and days filled with visits from family and friends to follow.
Here's a step-by-step guide to help you get ready for a joyous Chinese New Year celebration.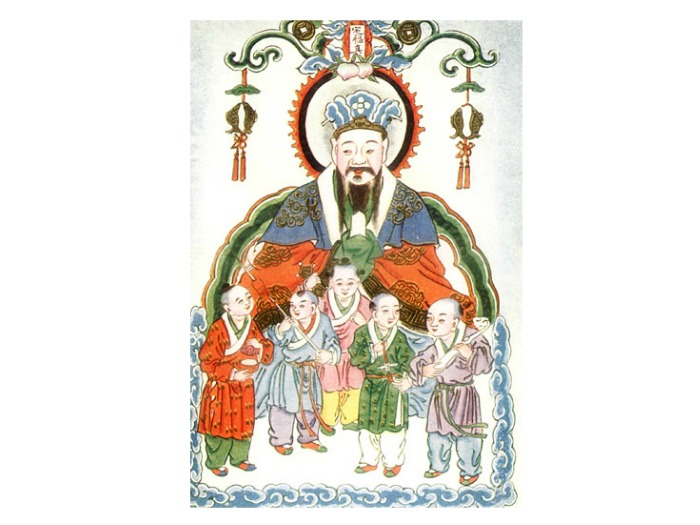 One Week Before
1. Send off the Kitchen God
The Kitchen God is believed to look after a family's nourishment and well-being. About a week before Chinese New Year, on the 23rd or 24th day of the 12th lunar month, the Kitchen God ascends to the heavens to report on the family's behavior from the previous year to the Jade Emperor. In most homes, the Kitchen God is honored in the form of a paper image hung above the family's stove. On the appointed day, take down this image, smear the Kitchen God's mouth with honey (to sweeten the report) and then burn it to send the spirit off. On New Year's Eve, hang a new image of the Kitchen God to look after the family for the upcoming year.
2. Stock your pantry
The streets of Chinatown are jammed during the week before Chinese New Year, as everyone stocks up before businesses close on New Year's Eve. Most of your shopping will focus on food and decorations. Common items in your shopping list will include ingredients for your reunion dinner, flowering plants and paper decorations like spring couplets for the home, red envelopes for gifts and the makings of a Tray of Togetherness for visitors. The Chinese believe that abundance at Chinese New Year will carry forward into the next year, so make sure your rice bins are full.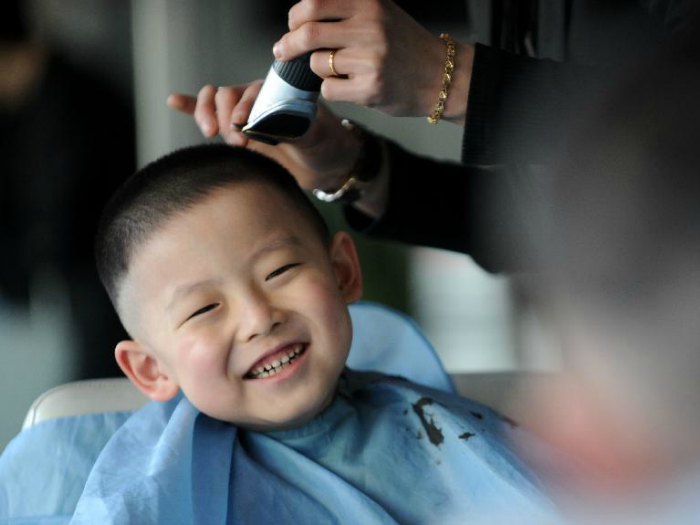 Three Days Before
3. Clean your home top to bottom
Cleaning rids your home of last year's troubles and puts on your best foot forward for the next year. This is the time to tackle all of the items on your to-do list. Paint your home, mend your clothes, make repairs, sweep and scrub every nook and cranny. Get your kids in on the act by having them clean their rooms. Remember that there's no cleaning allowed on New Year's Day, as this sweeps away good luck, so break out your sponges and get to work now.
4. Settle your debts
The notion of spring cleaning extends to financial affairs and personal squabbles. Make sure to pay off your credit cards, settle any outstanding debts and make peace with that troublesome person in your life. Sage folks will say that getting your mind and body ready for the new year is important, as well. Go for a walk to clear your head, visit the barber for a fresh haircut, buy a new set of clothes (red for good luck!) and generally substitute bad thoughts with optimism.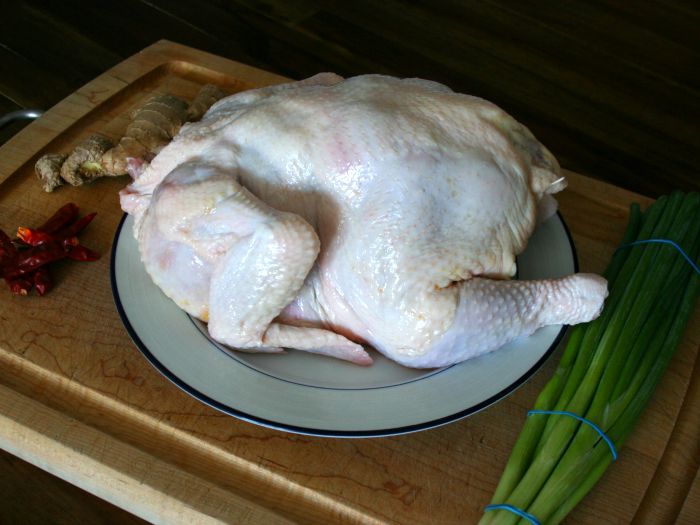 One Day Before
5. Start cooking
If you're planning a traditional reunion dinner with 8 or more courses, then you'll want to start cooking the day before. Focus on the dishes that are served cold, require marinating overnight or which don't require cooking immediately prior to being brought to the table. This is also your last chance to make sure that you have everything you need, in case a last-minute shopping trip is necessary in the morning on New Year's Eve.
6. Stuff your red envelopes
You'll have many opportunities to give and receive red envelopes during Chinese New Year. Stop by the bank early to request crisp bills, make sure you have all the necessary denominations and even request money with auspicious serial numbers with lots of 8s.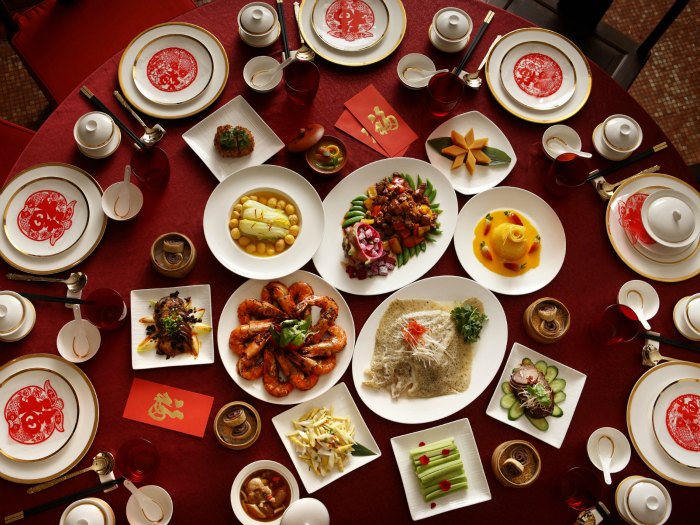 New Year's Eve
7. Prepare your reunion dinner
If you have family arriving for a traditional reunion dinner later in the day, most of New Year's Eve will be dedicated to cooking in the kitchen. The menu should be filled with lots of auspicious foods intended to shower wealth, luck and success on the family. The Chinese New Year celebration generally starts with this delicious multi-generational family meal in the evening.
8. Pass the time until midnight
Families pass the time between dinner and midnight in many different ways. Sometime the parents play mahjong and drink tea, while the kids dressed in new pajamas watch television and play games. These hours are a good opportunity to make dumplings, hang decorations or recount family stories.
9. Celebrate at midnight!
Welcome the new year (and wake your neighbors) by lighting firecrackers at midnight and opening all of your windows and doors. You'll send off the old year, scare off evil spirits and welcome good luck into your home. At the stroke of midnight, the new year's zodiac animal enters, takes its throne and bestows and renewed sense of hope.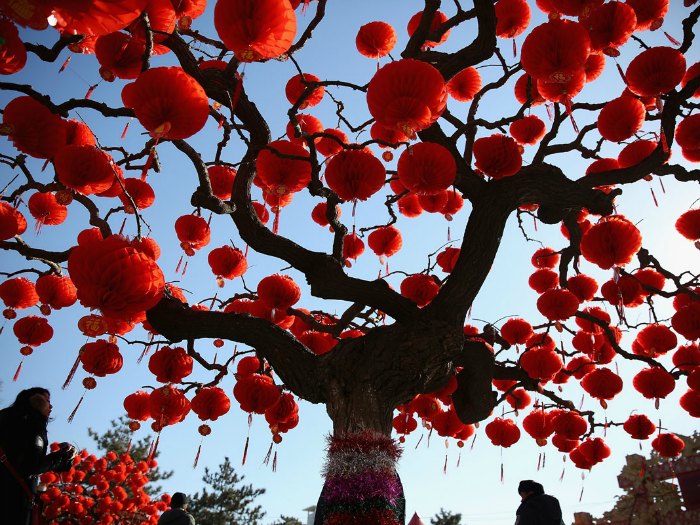 New Year's Day
10. Softly enter the new year
New Year's Day is generally a quiet affair. People emerge quietly from their homes, dressed in new clothes and acting on their best behavior. No one works, cooks or cleans and foul language, negativity and unlucky words are avoided at all costs. Give red envelopes, eat leftovers, greet neighbors with messages of good luck and remember that New Year's Day sets the tone for the rest of the year.
Your turn! Can you share any memories from your family's Chinese New Year celebrations? Want to ask a question before you celebrate this year? I'd love to hear from you in the comments section below!